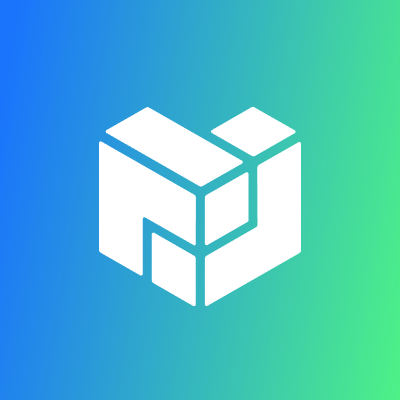 Protocol Labs, Faber Partner to Help Foster Web3 Development in Europe
br>
Open-source research, development, and deployment laboratory Protocol Labs is collaborating with Portugal-based venture capital firm Faber to help foster Web3 development in Europe.
Protocol Labs is an open-source research, development, and deployment laboratory. Its projects include IPFS, Filecoin, libp2p, and many more. The company aims to make human existence orders of magnitude better through technology.
Faber invests in teams transforming the world with technology. The firm combines a specialist focus on deep tech early-stage startups with thematic funds, dedicated investment teams, and expert advisors to actively help founders build global companies powered by frontier technologies.
The partnership combines Faber's experience as early-stage deep tech VC and Protocol Labs' Web3 expertise to help entrepreneurs create the building blocks of successful new companies in the decentralized web. Faber will leverage its experience as an early backer of AI/data-driven founders to work with Protocol Labs in helping form, fund, and accelerate new companies working on blockchain technologies in Continental Europe – at the core of this partnership are a virtual hackathon and a remote accelerator program.
The Faber Web3 Hackathon will run from mid-February to mid-March, including two days of talks and workshops to get all the teams up to speed with the most relevant and up-to-date technologies and frameworks needed to build a Web3 project. Faber and Protocol Labs will be looking for talented teams working on hard engineering such as cryptography, blockchain technologies, or distributed systems to build new protocols, tools, infrastructure services, or applications to drive Web3 use cases.
Applications for the hackathon will open on January 24th and Protocol Labs will sponsor at least €75,000 in awards to be distributed among the submitted projects, with more details on how to apply coming in the next few days.
Starting in mid-April, the Filecoin Faber Accelerator will run for three full months and a select batch of 10 teams will have access to a world-class program put together to maximize their chances of success. Faber and Protocol Labs will back and accelerate teams leveraging Filecoin and IPFS to build innovative blockchain companies in multiple business cases and across the Web3 technology stack.
The program aims to help pre-seed teams create and develop their businesses, with technical, financial, and operational support from Faber and Protocol Labs together with top experts in areas like DeFi, tokenomics, smart contracts, governance, NFTs, UI, etc. Each selected team will also receive at least €80,000 of pre-seed investment directly from Faber and Protocol Labs, while during the program they will have multiple chances to pitch to and get mentorship from some of the leading VCs in the Web3 space.
Alexandre Barbosa, Managing Partner at Faber, said, "A new generation of entrepreneurs is building a decentralized stack of new protocols, tools, and algorithms to address the hard challenges of efficiency, scalability, security, privacy or cross-chain operations, as well as in the distributed services and applications of Decentralized Finance (DeFi) or NFTs. Faber is proud to be partnering with Protocol Labs, who is already a driving force behind the Web3 movement, in backing these teams."
Colin Evran, Ecosystem Lead at Protocol Labs, said that "Faber has been successfully backing AI/data-driven startups and impressive founders from Europe. We are delighted to partner with Faber to further ignite Europe's community of entrepreneurs building the next generation of Web3-driven companies on IPFS & Filecoin. The number of high-quality applications building on Filecoin has increased by a factor of 8x in 2021, reaching millions of users and accelerating the transition from Web2 to Web3. With the help of Faber's programming, mentorship, and network, we'll help even more developers and entrepreneurs successfully build businesses on Web3 tech."