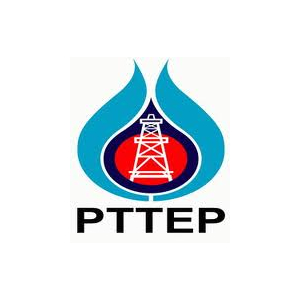 PTTEP, Thailand's Largest Corporation, To Implement Ripple's Blockchain Technology
br>
Thailand's Siam Commercial Bank (SCB) has teamed with Thailand's PPT Exploration and Production Public Company Limited (PTTEP) to employ Ripple's blockchain technology solution.
SCB, Thailand's largest commercial bank, provides a full range of financial services, including corporate and personal lending, retail and wholesale banking, foreign currency operations, international trade financing, cash management, and custodial services, among others. SCB's total market capitalization as of 31 December 2018 was 453,813 million baht ($14M USD).
PTTEP, Thailand's largest corporation, is a national petroleum exploration and production company. It explores for crude oil and natural gas, develops fields for production, and produces oil and natural gas. The company is a subsidiary of the Petroleum Authority of Thailand.
The two companies have been collaborating since mid-2018 on a research and development effort to adopt blockchain technology for cross-border B2B payment. In its latest announcement, SCB, which has already integrated Ripple's tech, said that they were able to carry out pilot payments on blockchain earlier this year, which demonstrated that "payments reached destinations within one minute, compared to one to two days with conventional methods."
PTTEP CEO Khun Somporn Vongvuthipornchai said that they are expanding its partnership with SCB to implement Ripple's blockchain technology in international money transfer transactions, adding that the adoption of Ripple's tech will boost the efficiency of the cross-border financial transactions in less time at PTTEP.
"This is a beginning of cooperation with financial institutions to increase the efficiency of PTTEP's cross-border financial transactions in less time," Vongvuthipornchai said. "Resulting in lower costs which reflects PTTEP's determination to seek new approaches or methods to increase the efficiency of work relentlessly in order to maintain business competitiveness and keep up with the changes that will always happen."
Wasin Saiyawan, SEVP & Chief Wholesale Banking Officer at SCB, said that they are now ready to take the success pilot forward to set a new norm for the industry, enabling their customers to enjoy efficient and speedy service.
"The service will be implemented in all CLMV and southeast Asian countries by this year, which will serve as a major milestone in the development of cross-border payment services," Saiyawan said.