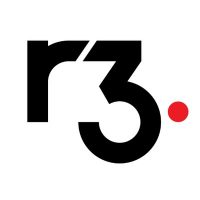 R3 Collaborates With Brazilian Banks To Develop Blockchain Platform
br>
Blockchain firm R3 is collaborating with Brazilian banks Bradesco and Itau to develop a blockchain platform.
During the recently held CIAB Febraban event in São Paulo, R3 executives announced that they working with Bradesco and Itau, which both joined the R3 blockchain consortium in 2016, to build a blockchain-enabled platform for foreign trade and insurance.
R3 also said that Brazilian stock exchange B3, which also joined the consortium in 2016, is also using its Corda blockchain platform for digital identification.
Earlier this year, R3 partnered with Laboratory of Financial and Technological Innovations, an initiative to ideas that prompt the innovation of the Brazilian Financial System. Under the partnership, The open source version of Corda will be made available to LIFT participants who are interested in developing solutions using blockchain technology. The Enterprise version of Corda will also be available free of charge for testing and development to participants requesting access to R3.