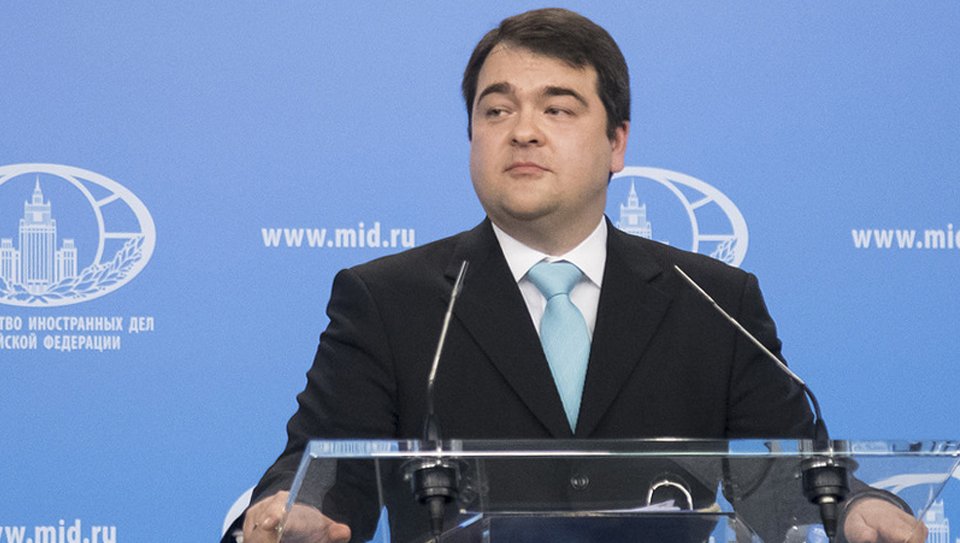 Russian Official Denies Involvement In Venezuelan Petro Cryptocurrency
br>
Artyom Kozhin, deputy director of the information and press department of the Russian Foreign Ministry, said that his country was not involved in creating Venezuela's controversial Petro cryptocurrency, calling any speculation on this issue "lies."
Last week, Time reported that the Petro is a "half-hidden joint venture" between Venezuelan and Russian officials and businessmen. An executive at a Russian state bank told the publication that senior advisers in the Kremlin oversaw the development of the Petro, and that Russian president Vladimir Putin signed off on the project in 2017. "People close to Putin, they told him this is how to avoid the sanctions," the executive said. "This is how the whole thing started."
In public remarks Friday, Kozhin said Russia and Venezuela have never worked together on development of the Petro. He claimed that the Time report and other news sources claiming to have an exclusive on the Petro's Russian origin are false.
"We honed-in on a fake news story published by Time magazine and others that are popping up nowadays like mushrooms after a spring rain, claiming that they had a front-page exclusive on the alleged Russian origin of the Venezuelan cryptocurrency – the Petro," said Kozhin. "Undoubtedly, this exclusive report on the alleged involvement of Russian authorities in the inception of the Petro is a blatant lie."
The official said the Russian Finance Ministry has conveyed an official comment to Time on this matter, where it denied involvement in the Venezuelan cryptocurrency project. But the magazine ignored it.
"In no way have the Russian financial authorities ever participated in this project," Kozhin said. "During the course of the meeting, held on February 21, 2018 in Moscow, Venezuela's Minister of Economy and Finance Zerpa indeed handed over a booklet on the cryptocurrency to the Russian Finance Minister exclusively for the purpose of informing Russian partners about this project. None of the parties mentioned, discussed, or reviewed the topic of cryptocurrency use in Russian-Venezuelan cooperation."
Last week, Venezuelan President Nicolás Maduro announced that in addition with digital forms of money like bitcoin, ethereum and NEM, all residents and ventures will have the capacity to buy the Petro with Russian rubles, Chinese yuan, Turkish lira, and Euro.
Venezuela officially opened sales of the Petro on February 20. The cost of one Petro is equal to the cost of oil produced in the country. According to Maduro, investors from over 100 countries have expressed interest to purchases of the first Venezuelan cryptocurrency worth more than $5 billion.
Maduro said Venezuela intends to use some of the $735 million collected from the pre-sale to finance the construction of 236,000 new homes. Authorities plan to build a total of three million housing units by 2019 under the Grand Housing Mission, which was launched in 2011.