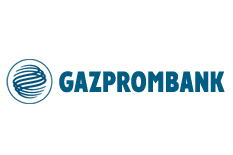 Russia's Gazprombank To Test Crypto Transactions In Switzerland
br>
Gazprombank, the third-largest bank in Russia, is planning to test cryptocurrency transactions through its subsidiary in Switzerland.
In an interview with Interfax news agency, Gazprombank Deputy CEO Alexander Sobol said the bank may try to conduct some cryptocurrency transactions on behalf of its customers later this year via its Swiss subsidiary. The bank doesn't currently have plans for massive introduction of the feature, but is looking into it due to existing demand from some of its major clients.
"Some substantial private clients have asked for these kind of services," Sobol said. "The bank is currently looking into different options to meet that demand. Gazprom's subsidiary in Switzerland is studying the opportunities there. The alpine country has implemented more liberal regulations."
Sobol noted that the bank has not yet developed crypto-related procedures. Gazprombank has not yet determined whether it is going to offer such options for its clients or just for its own investments. Sobol, however, stressed that the bank's management is actively following crypto developments.
Switzerland is one of the most crypto-friendly states in the world. It has flexible regulations to crypto-related investments and an attractive tax scheme that allows businesses to settle in the country.
At present, Russia doesn't have any laws regulating cryptocurrencies, but regulators are drafting regulations under the Digital Assets Regulation Bill. A final version, which will be released in July, will legalize and set guidelines for initial coin offerings (ICO), blockchain technologies, and crypto mining.