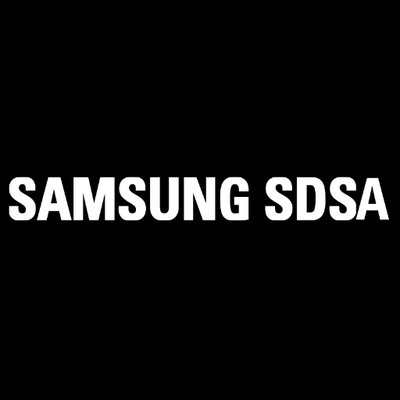 Samsung SDS, Tech Mahindra Partner On Nexledger Blockchain Platform
br>
Samsung SDS, the Internet technology solutions unit of Samsung Group, has teamed with Indian IT giant Tech Mahindra to explore the global blockchain market with Nexledger platform.
Samsung SDS provides information technology services, including consulting services, technical services and outsourcing services, and operates 11 offices and data centers in 11 countries. It is expanding its business area by investing on emerging technologies, such as blockchain, AI, IOT and Engineering Outsourcing. In 2017, the firm developed its enterprise blockchain platform Nexledger, which allows companies to provide various transactional services.
Tech Mahindra provides information technology (IT), networking technology solutions, and business process outsourcing (BPO) to the telecommunications industry, which includes Fortune 500 companies. The company has over 200,000 employees across 100 countries.
Under the agreement, Tech Mahindra will offer Nexledger in the Indian and global market. Tech Mahindra will also actively contribute to improve Nexledger capabilities by participating in the development process of the platform.
According to Samsung SDS, Nexledger provides flexibility to developers as they can choose from various blockchain core technologies and consensus algorithms, such as NCA (Nexledger Consensus Algorithm), Hyperledger Fabric and Ethereum. The platform has already been implemented in various fields, including finance, manufacturing, logistics, and the public sector.
"As a company that believes in the value the blockchain technology will bring, Samsung SDS has dedicated its efforts to develop a blockchain platform, Nexledger, that meets the enterprise needs in the business sector," said Mahn Chey, President of Samsung SDS India. "Together with Tech Mahindra, we look forward to delivering blockchain powered digital transformation to our clients."
Rajesh Dhuddu, Global Practice Leader – Blockchain at Tech Mahindra, said that as part of their TechMNxt charter, they are invested in creating a partner ecosystem to leverage next generation technologies and platforms to provide enhanced experience to their customers.
"As a step towards the same, we are delighted to partner with Samsung SDS and look forward to leveraging their market research, proprietary Blockchain platform Nexledger that has proven ability to automate a complex Blockchain network deployment and maximise transactions not only on their native platform but also on Hyperledger and Ethereum," said Dhuddu. "This partnership will also enhance our reach in Korean, India and other APAC markets, maximize the joint offerings through a combination of respective platforms, Tech Mahindra's System Integration skills and Innovation centers in India."