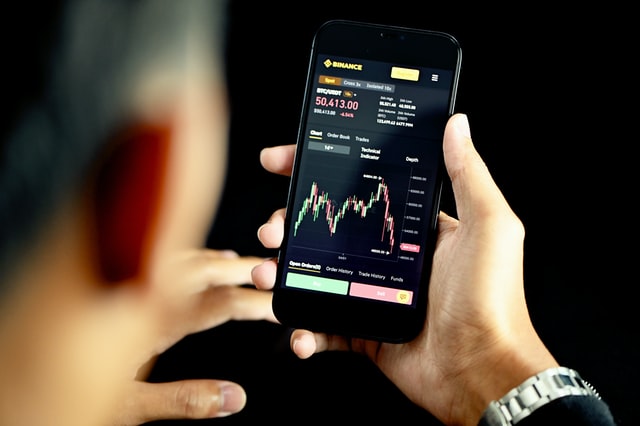 SMS Accessibility May Be The Next Big Thing for Crypto
br>
Cryptocurrency has had a remarkable past couple of years. Support from apps like PayPal and Venmo led to skyrocketing adoption rates and growing mainstream appeal. Still, some challenges remain before crypto reaches its full disruptive potential.
While 86% of American adults say they've heard about crypto, just 16% have used it to any extent. Despite rapidly increasing market activity, cryptocurrencies are still effectively a fringe movement. SMS-based accessibility could change that.
Crypto companies have recently trended towards incorporating SMS features, which could make the market more accessible.
Crypto's Accessibility Problems and Opportunities
Cryptocurrency already receives plenty of publicity, but conversions are comparatively lacking. So while more people have at least a passing understanding of crypto, many remain hesitant about using it. This issue is multifaceted, but part of it comes down to accessibility.
Crypto trading and investing platforms can seem intimidating to those unfamiliar with these technologies. That's particularly relevant for younger investors, who may not have experience in traditional stock markets, either. Crypto needs some sense of familiarity for it to be more accessible.
Past accessibility improvements have yielded positive results. For example, both Bitcoin and Ethereum saw significant daily transaction rises between February and March 2021, when PayPal enabled crypto checkout. SMS services could have a similar effect.
An Easier Way to Buy and Sell
SMS features would make buying and selling cryptocurrency far more convenient for the average user. Apps like Venmo enabling crypto transactions were a step in the right direction, but text-based services would take it further. 
Consider how 9 out of 10 customers say they would prefer to communicate with businesses through text messaging. Texting is immensely popular, so if people could buy and sell crypto through text, it could give adoption a substantial boost. Users could get involved in cryptocurrency through a platform they already use every day.
SMS-based crypto services would still require users to set up a wallet, but after that, they could use texts for everything. People could get instant alerts about dropping or rising prices, send a friend a quick, electronic payment and more in mere seconds.
Internet-Free Cryptocurrency
SMS features could also make crypto more accessible by removing its dependence on the internet. A service called Text My Bits won at the Miami Bitcoin Hackathon for doing just that. Users register their phone number once and then can send and receive Bitcoin, check their wallet balance and more without an internet connection.
Text My Bits isn't alone, either. Other SMS-based blockchain projects have emerged, letting users bypass restrictions in North Korea and China in the process. By removing the need for the internet, crypto platforms move past many of their current restrictions.
Even today, many people don't have reliable internet access, but cellular networks are far more widespread. Some users may not have an internet connection issue but face local regulations restricting crypto use. Text-based systems allow them to work through these, preserving the decentralized nature of cryptocurrency.
Potential Concerns With SMS Crypto Services
While SMS accessibility holds considerable potential, it isn't a holy grail for cryptocurrency. Some concerns still stand in the way, most notably regarding its security.
In 2021, more than 6,000 Coinbase users suffered account breaches through an SMS vulnerability. The hackers were able to bypass Coinbase's SMS verification security feature, accessing accounts through details they likely obtained from phishing attacks. High-profile events like this emphasize how SMS may not be as secure as many people assume it is.
Recent security research also shows how people can intercept incoming texts with software that costs just $16. If it's that easy to breach text messages, text-based crypto transactions may not provide the regulatory workaround they seem to. An accessibility upgrade means little if it also includes a security downgrade.
Cryptocurrency Is Evolving
As a relatively new market, crypto still has several changes ahead of it. Text-based accessibility could be the next of these changes, though some challenges remain. If crypto companies can work past these issues, they can make this market far more convenient and appealing to a wider user base.
Despite substantial recent growth, crypto still has a long way to go. SMS services could help it grow to mainstream appeal if developers can address their security shortcomings. When that happens, crypto could finally become a viable replacement for fiat currency.