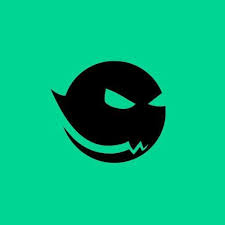 Social Gaming Microverse Wasder Teams With Blockchain Platform Solana
br>
Wasder, a global gamified social microverse for gamers, has announced its plans to launch on Solana's blockchain infrastructure as Wasder looks to become the main entry point to future metaverses.
Wasder is a social platform for gamers with a multitude of tools that solve the biggest challenges they face. With features like Matchmaking, Communities, Party Chats, Game Spaces, and a personalized feed, it's easy to both find new friends to play with and to stay in touch and up to date with them. The ecosystem is built on blockchain technology, which enables true ownership of in-game items like NFTs, and for players to showcase items from different games and metaverses in their interactive profile.
Solana claims to be the world's first web-scale blockchain that delivers layer 2 performance with layer 1 security and simplicity. It claims to achieve massive performance leaps through a set of coordinated optimizations that reach deep into how code compiles at the processor level. It currently supports 50-65k transactions per second and 400ms block times, with 50 nodes on its public testnet. It is specifically built to scale transaction throughput without sacrificing decentralization or security. The core Solana innovation is Proof of History (POH), a globally-available, permissionless source of time in the network that works before consensus.
As the first mainstream gaming platform and digital microverse of its kind, the collaboration sets a new standard for both gamers and publishers. The joint effort enables gamers to participate in the Game of Wasder, a fully gamified experience built into the social platform, allowing them to become more involved with the games they love such as Minecraft, Call of Duty, Roblox, Fortnite, Garena Free Fire, PUBG Mobile and more.
"Players have historically been unable to have ownership over their items in games. What this means is that there have been limitations to who you can trade them with, or moving them between your own accounts, or other artificial demands that you had to go through in order to do anything with the items you had either earned or bought," said Thomas Gronnevik, CEO of Wasder. "NFTs allow for gamers to really control their own things which means that they can trade them between their own accounts, or with their friends, or sell them if they like. Remember old Pokémon trading cards? No one controls them but you. In addition, turning items into NFTs allows us to do massive collaborations with brands. For example, imagine that Wasder partners with Pokémon, Star Wars, or Marvel. Gamers would have the ability to collect items from all their favorite games and then create this awesome showroom that truly represents their own gaming experience. The beauty in this is that they own all the items and no one can take that from them."
According to Wasder, it will also use the Solana blockchain for several reasons, including initially being used for minting NFTs. Although Wasder plans on supporting multiple blockchains for NFTs in the future, the Solana ecosystem will be the first and will run the core system behind the transfer of NFTs between players.
"When making a decision on what blockchain company we wanted to build with, Solana was a no-brainer. Not only were we impressed by their transaction processing speed and costs, but Solana's architecture satisfies all three desirable attributes for a blockchain: secure, scalable, and decentralized. And thanks to a number of technical innovations, there is no need for energy-intensive mining which means the network is extremely environmentally friendly, putting Solana at the forefront of blockchain technology," adds Gronnevik.
"Gaming is rapidly emerging as the next forefront of blockchain technology," said Johnny Lee, Head of Gaming BD at Solana Labs. "Projects like Wasder will introduce millions of people to the power of blockchain, and I'm delighted they're choosing to build on Solana."