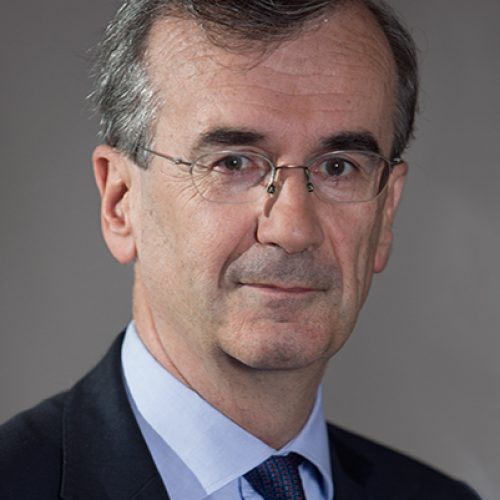 Stablecoins Have More Potential Than Bitcoin, Says Bank Of France Governor
br>
Francois Villeroy de Galhau, Governor of the Bank of France, said that stablecoins – cryptocurrencies backed by fiat currencies – are more interesting than bitcoin.
Speaking in Paris on Tuesday, Villeroy de Galhau said that stablecoins will have a place in the existing financial markets.
"The Bank of France is observing with great interest initiatives in the private sector which aim at developing networks within which 'stablecoins' would be used in transactions involving 'tokenized' securities or goods and services," Villeroy said. "These are quite different from speculative assets like bitcoins, and more promising."
Villeroy de Galhau has also criticized bitcoin in the past. In 2017, the French central banker said that bitcoin is not a currency – and not even a cryptocurrency.
"We need to be clear: Bitcoin is in no way a currency or even a cryptocurrency," Villeroy de Galhau said at the time. "It is a speculative asset. Its value and extreme volatility have no economic basis, and they are nobody's responsibility."
Earlier this month, European Central Bank (ECB) President Mario Draghi echoed Villeroy de Galhau's statement, calling bitcoin and other cryptocurrencies as "highly risky" assets.
"Bitcoins or anything like that are not really currencies, they are assets," said Draghi. "A euro is a euro – today, tomorrow, in a month, it's always a euro. And the ECB is behind the euro. Who is behind the cryptocurrencies? So they are very, very risky assets, the value of which oscillates – as you've seen – wildly. At this point in time they are not significant enough in their entity that they could affect our economies in a macro way."