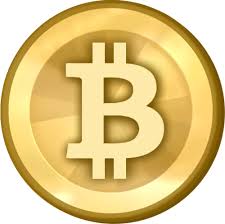 Strong Price Rebound for Bitcoin and Other Cryptos in Thursday Market
br>
Legacy bitcoin  (BTC) rebounded strongly today, rising to the $5,600 level for single-coin pricing at mid-day. It was close to a five percent gain and renewed momentum toward the $6,000 level.
As per usual, the rest of the market responded in kind to bitcoin momentum. Ethereum's ether was back up to $309, while Litecoin returned to the $60 level. Moving up incrementally were Dash, Ripple XRP, and Bitcoin Cash, while  Monero was up close to four percent at $93.
The Block Tribune Volatility Index, which measures price swings in legacy bitcoin, moved up significantly, sitting at BTVI 54.4.
TODAY'S 24-Hour Bitcoin Prices
Bitcoin market highlights for the 24 hours ending October 19, 2017 at 3:00 pm U.S. Eastern Time
The highest price seen was $5,744.58000000 on the GDAX exchange at 10:00 am today. GDAX saw $57,453,100 of bitcoin change hands.
The lowest price seen was $5,369.90000000 on Bitfinex's exchange at 3:36 pm yesterday. Bitfinex's 24 hour volume was $240,873,000.
The average price on the surveyed exchanges, as weighed by volume, was $5,611.31.
Volatility was a bit above average, with the BlockTribune Volatility Index coming in at 54.4. A higher number indicates greater price volatility with 50 describing an average day.
These statistics were consolidated from 4 different exchanges. It includes only USD/BTC trades and only on those exchanges that had at least 1% of the total volume of USD/BTC trades during the measurement period.