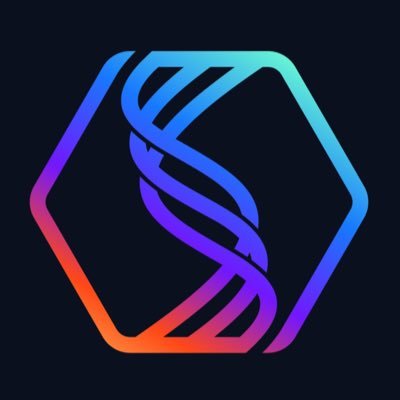 Synchrony Finance Raises $4.2M from Sanctor, Wintermute Trading, and GBV Capital
br>
On-chain asset management protocol Synchrony has raised $4.2 million in strategic funding led by Sanctor Capital, Wintermute Trading, and GBV Capital.
Synchrony is an on-chain asset management protocol built for the Solana ecosystem. Powered by in-depth wallet and protocol analytics, Synchrony makes it easy for anyone to compose, configure and optimize strategies consisting of token sets, liquidity pools and other on-chain instruments.
The new resources will be used to scale development and marketing operations as Synchrony moves towards becoming the premier decentralized asset management platform for interacting with the Solana ecosystem, from copy-trading and indices to wallet and protocol analytics.
"Synchrony is hyper focused on fostering an inclusive community where people can learn, build and collaborate together," said Andrew Fraser, co-founder of Synchrony Labs. "We want everyone to be able to utilize Synchrony and we are working hard to develop the platform specifically to grant equal access for all. We believe cryptocurrencies to be the great social and financial equalizers, and we aim to bring this belief to fruition with the support of our investors and the Solana community."
With Synchrony, users will be able to create highly configurable indices composed of token sets, liquidity pools, strategies and other on-chain instruments to create algorithmically optimized and automatically rebalancing pools or portfolios. Through an easy-to-use marketplace, users can access a suite of tools that leverage analytics and indices to define unique parameters for trade execution.
"Detailed insights and analytics will bring tremendous value to the Solana ecosystem and its most active participants," said Han Kao, founder of Sanctor Capital. "By unlocking this trove of data, Synchrony will provide a more holistic view of Solana dApps and DEX's, which ultimately increases transparency while introducing new value for traders."
Utilizing the Synchrony platform, users can tap into analytics and research across a variety of investment strategies based on their own risk tolerance. By making it simple to perform in-depth analysis into wallets, on-chain behavior and trading strategies, Synchrony brings a new level of intelligence for market participants at every level and makes it easy to 'copy' the trading strategies of different wallets.
"The Synchrony protocol enables ecosystem participants to be able to react swiftly to market changes," said Evgeny Gaevoy, Founder & CEO at Wintermute Trading. "By making it simple for users at all levels to afford control over strategy implementation, Synchrony introduces a more dynamic way to interact with the decentralized stack built on Solana."