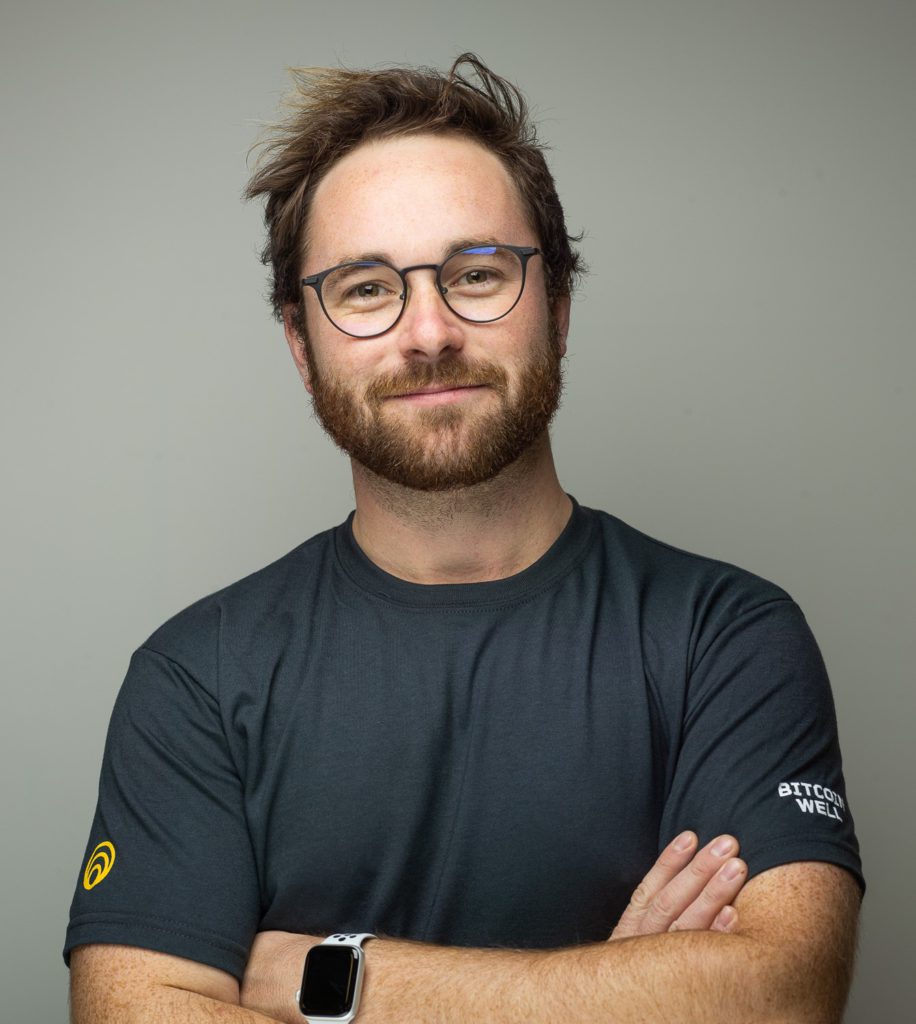 The Future Of Bitcoin: Key Market Trend Predictions For 2022
br>
Adam O'Brien is the Founder and CEO of Bitcoin Well, the first publicly traded Bitcoin ATM company in the world (BTCW.V) that provides easy, safe, and secure ways to buy, sell, and use Bitcoin. With a focus on non-custodial transactions via Bitcoin ATMs, in-person offices, and an online transaction portal, Bitcoin Well is one of the safest and most convenient ways to buy bitcoin 24/7. Bitcoin Well aims to shift the relationship that society has with money by offering an ecosystem of products and services that make Bitcoin accessible and understood. 
2021 marked an exciting year for cryptocurrency. The industry surpassed many milestones as crypto continued to grow in the mainstream light. From a number of major retailers accepting the currency as payments, Wall Street creating exchanged-traded funds around crypto futures, and notable recognition of athletes and politicians receiving parts of their salary in bitcoin. This has created highly-anticipated buzz surrounding what is in store for 2022. 
As we embark on a new year, it is evident that more and more eyes are being drawn to crypto – but what types of trends will we see? What direction is crypto, specifically Bitcoin going in? Will the Metaverse prevail into a leading social atmosphere? Will Bitcoin reach the highly anticipated six-figure evaluation? Could it reach seven? 
A New World Wide Web 
Going into 2022, we are going to see a continued shift from crypto to Web 3.0. The internet of the future, Web 3.0, aims to give power back to users and creators using decentralized blockchain technology. The Metaverse, crypto and Web 3.0 will all be boosted by Venture Capitalists with an incredible amount of innovation. This will continue to skyrocket in the new year. 
With more attention, comes the need to rebrand. "Crypto" scams have impacted how we envision crypto, but in reality, Bitcoin (not crypto) will continue to be one of the only financial safe havens for people in 2022. "Crypto" has been historically sold the same as bitcoin, but we are going to see crypto shift to web3 and bitcoin maintain dominance as true, cryptographic money. 
Ringing In New Industry Recognition 
Public figures will continue to use their voices to draw attention to Bitcoin. There has been a considerable interest by professional athletes to revolutionize the way they receive their salary, opting in to be paid a portion in Bitcoin. Professional athletes are trying to compensate for the lack of longevity of their careers, to ensure they are setting their finances up for success in the future with the average career length across the NFL for example being about 3.3 years. Bitcoin is an incredible investment as it minimizes the panic years down the line. Without Bitcoin, althetes are forced to trust money managers to gamble their incredible sums of money in the fiat casino, which historically has resulted in cases of fraud, theft and loss due to
incompetence. Bitcoin offers these athletes a real savings tool of sound money. Regardless of income or job contract length, a long term saving strategy in Bitcoin will allow for financial security, and sovereignty. 
Long-haul Crypto 
Bitcoin investors will be digging in for the long-haul in 2022. On average, 55% of Gen Z and millennials have crypto as part of their retirement strategies. Key findings of the survey were that "the average total needed to retire comfortably was $1.8 million, but those surveyed said they are only socking away $448 per month. That means what they're investing versus their retirement expectations will have a shortfall." This survey proves that Bitcoin investments can help close that gap. With the approach of purchasing small increments of Bitcoin, frequently, over a long period of time, given the lifetime performance of Bitcoin, Gen Z and millennials would be better protected against wealth erosion from their young adulthood into retirement years. It is important to observe the 'short-term volatility', but to remember the long-term growth' potential driven by sound money principles. 
For long-term investors, Bitcoin has been dubbed the "best investment of the decade," producing 200% returns every year for the past 10 years on an annualized basis. As identified, "younger investors seem to be willing to bet on those results, given that 56% of Gen Zers and 54% of millennials surveyed are including cryptocurrencies in their retirement strategies." Their aligned trust in long haul crypto for retirement will continue to reward investors through their long-term crypto investments. 
Where Will Bitcoin Differ From Traditional Saving Plans? 
We are in an exciting stage of Bitcoin as it has built a name for itself in gaming, real estate, and other popular industries. With the Metaverse, NFTs and other digitalized communities, people are starting to shift their mindset from skeptics to wanting to be rewarded with a token. Hopefully, as society continues to be more accepting of cryptocurrency as a main form of payment, reward systems like CVS points or Barnes & Noble rewards will move their reward systems with an option to convert into Bitcoin. 
So What Should First Time Bitcoin Investors Keep In Mind In 2022? 1.Buy frequently and low amounts 
At minimum, 2.1% of your wealth should be in bitcoin. Imagine what your life would look like in 10 years, if you bought every two weeks. Now imagine if you bought it for the rest of your life. Bitcoin has the potential to elevate your life financially, in ways you have never imagined. There is no 'timing the market', unfortunately, that is mostly based on luck. However, with a long term, accumulation game, Bitcoin will store value and have longevity. 
Self custody
As an independent buyer, you need to ensure that you have full and sole control and ownership. With non-custodial crypto wallets, you are taking personal responsibility for your assets. By eliminating the third-party between you and your crypto, you are entirely independent 
Plan, plan, plan 
If a tragedy occurs, you need to ensure a back up plan so it does not get lost in the crypto universe. The 'dead man's switch" is designed to be activated if the human operator becomes incapaciated through death, loss of consciousness, etc. With three trustees such as a lawyer, friend and partner/family member, you are able to ensure your wealth can be passed on to the intended parties, without compromising your financial sovereignty. 
As institutions continue to buy in, the market sentiment will move and increase to a six-figure evaluation of Bitcoin in 2022. Bitcoin is here to stay and continues to point towards success in 2022 and beyond.