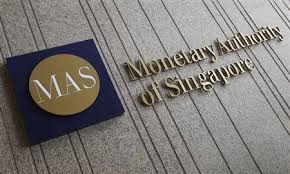 The Monetary Authority of Singapore funds blockchain recordkeeping project
br>
The Monetary Authority of Singapore, the city-state's central bank, has funded a blockchain-based record-keeping system as part of a five-year $225m investment plan aimed at financial technology.
The money will be used to build innovation centers and fund financial tech projects such as the blockchain recordkeeping system. The goal is to attract financial tech startups to build their companies in Singapore and, as a result, build the foundation for a "smart financial centre".
Ravi Menon, managing director at The Monetary Authority of Singapore, cited bitcoin and the blockchain in a list of innovations that are reshaping global financing.
Menon added that MAS intends to streamline compliance processes to reduce compliance costs, automate financial monitoring, invest in education initiatives and engage more broadly in outreach with financial tech startups.