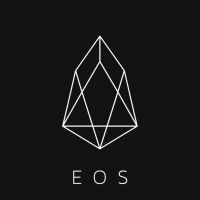 The Night Before EOS Debut Has Blockchain World Watching In Suspense
br>
It is one of the most hyped launches yet in the blockchain and cryptocurrency industry. And for a space that largely is built on hype, that's truly saying something.
Barring any last-minute delays, EOS is expected to release its long-awaited mainnet tomorrow. The company arrives with a $4 billion warchest thanks to a record-long initial coin offering (which excluded US and Canadian investors, although some might have used workarounds), a high-profile public relations campaign, and a somewhat murky set of possibilities that it will actually work as promised. It has already reportedly caused a massive drop in the price of ether, which was sold off in the late stages by EOS's Block.one parent company.
There is also a last-minute flurry of activity surrounding alleged bugs in the system. Block.one is offering a $10,000 bounty for each flaw discovered and fixed.
What is EOS? It is the fifth-largest cryptocurrency by market cap, trading around $12.50 per single token. Its warchest already dwarfs that of the second-highest fundraise, that of messaging app Telegram, which scored $1.7 billion and didn't go to a public offering.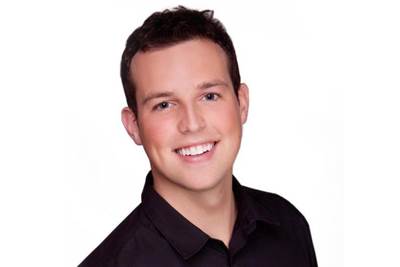 EOS is driven by 31-year-old wunderkind Brendan Blumer, who had some early business success in the gaming industry with massive multiplayer companies before seguing to the blockchain world. What he envisions is a platform that will become the standard for building digital applications, superceding the benefits of ethereum, the blockchain of choice for the vast majority of businesses.
Joining him in developing the platform is respected technologist Dan Larimer, who also was a key developer behind the blockchain-based Steem and BitShares; general counsel and former Bank of New York Mellon lawyer Lee Schneider;  and chief financial officer Rob Jesudason, who was CFO of Commonwealth Bank of Australia.
The EOS edge in attracting app developers will be its ability to scale. It is promising that it can handle millions of transactions per second, which would put it on a level with major credit card companies and mark a significant technological leap forward for blockchain technology, which has been hampered by its relatively sluggish transaction timings.
The company is somewhat coy about its plans, even going so far as to saying in its FAQ that it won't formally define itself. The technology is still in development – witness the bounties offered – and no one knows how it will perform in the wild. Block.one has added to the murkiness by claiming it won't do more than release the platform for hosting applications. It will not develop the software, but will rely on others, and will not operate a public network built upon EOS software. It will, it claims, invest $1 billion in startups creating on the EOS platform, but hasn't detailed much beyond that on where the rest of the billions may go.
Whatever happens, EOS is sure to shake up some vast segments of the blockchain and cryptocurrency industries. Now it's up to its developers to determine if it's the biggest thing ever – or merely the biggest promise ever.