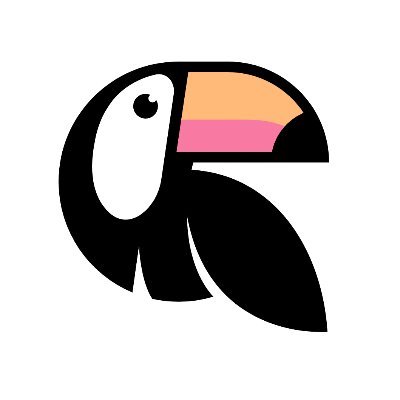 Toucan Brings New Nature-Based Carbon Tokens to Blockchain Markets
br>
Toucan, a public infrastructure protocol bringing carbon markets on-chain and driving a planet-positive economy, has announced the launch of the Nature Carbon Tonne (NCT) token in partnership with climate organizations Regen Network and Moss.earth.
NCT is a token backed by verified credits held in a "carbon pool" on the blockchain. NCT can be used to compensate for carbon emissions with full transparency and accountability. The token can also be used as a collateral asset—meeting the demand of an exploding market across DAO treasuries, NFT collections and the emerging metaverse.
"Unified, interoperable markets are key to improving our current fractured carbon markets," says James Farrell, Toucan Protocol CTO and Co-founder, "Open blockchains are the natural place for Toucan to build a carbon meta-registry that anyone can access. We need to build a regenerative financial system on open, transparent and incorruptible blockchains."
According to Toucan, NCT will allow crypto markets to have exposure to higher quality and more impactful natural carbon credits. Ultimately, carbon markets are answering the urgent call to tackle the climate crisis by coordinating the mission to protect and regenerate our planet.
To ensure the long-term success of the tokenized Nature-Based Carbon Tonne, Toucan has partnered with Regen Network, an ecosystem services platform, and Moss, a South American pioneer in on-chain carbon.
Luis Felipe Adaime, CEO and founder of Moss, adds, "Just like Toucan, we at Moss believe the future of carbon credit transacting and systems lies with decentralization and the use of blockchain technology, for higher transparency and ease. Toucan is a pioneer on this front, and we are honored to become a strategic partner by converting our tokens to a single standard. This alliance enables us to maximize our impact by consolidating liquidity and expanding the scope of our on-chain markets."
In the near future people will be able to convert Moss's MCO2 token to Toucan's TCO2 token—recognizing the critical role that a unified standard for carbon on the blockchain will play in scaling climate action.
"Toucan's work to bridge carbon credits from existing registry systems on-chain is a fundamental building block of the new economy," said Gregory Landua, Regen Network CEO and co-founder. "NCT will allow the crypto community to have exposure to higher quality and more impactful natural carbon credits. Toucan's bridge tech and meta-registry system is a pre-competitive foundation for the emerging Regenerative Finance movement."