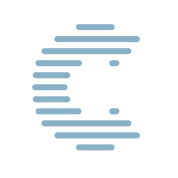 Transferwise blocks deposits to European payment processor Cashila
br>
Cashila, a bitcoin payment and bitcoin-to-euro conversion service, announced that peer-to-peer money transfer service Transferwise has blocked deposits to its bank accounts.
Transferwise is a traditional money transfer service which gained popularity promising cheaper money transfers. Cashila users often use it to deposit funds into their accounts and to ICONOMI, its ether-based service.
"Transferwise did not notify us beforehand of their decision. We immediately tried to reach out and urge them to reconsider their stance. Unfortunately, their response was short and negative: We don't support crypto currency platforms due to the regulations we follow. Unfortunately there is not much more to say regarding the matter," said Cashila.
Transferwise's decision follows comments from its CEO Taavet Hinrikus made earlier in April. Hinrikus expressed his strong negative opinion about bitcoin, while showing optimism about underlying blockchain technology.