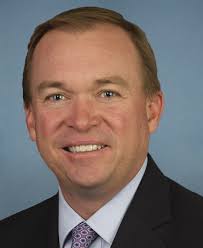 Trump's Budget Director pick is a bitcoin and blockchain supporter
br>
Mick Mulvaney, a conservative Republican congressman from South Carolina and a long-time bitcoin supporter has been picked to run the Office of Management and Budget.
"With Mick at the head of OMB, my Administration is going to make smart choices about America's budget, bring new accountability to our federal government, and renew the American taxpayer's trust in how their money is spent!", Trump said.
Mulvaney is the first member of the Congress to accept bitcoin donations. In addition, he has been instrumental in establishing a bipartisan Congressional Blockchain Caucus dedicated to the advancement of sound public policy toward cryptocurrencies and other blockchain-based technologies.
Moreover, Mulvaney, together with Jared Polis, a Democratic member of Congress from Colorado, launched the bipartisan Blockchain Caucus in September.