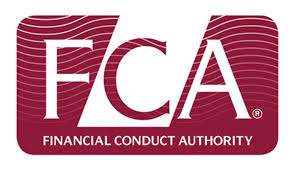 UK Finance Authority Adds Blockchain Firms
br>
The UK Financial Conduct Authority (FCA) has unveiled the list of blockchain firms that will begin testing in the second phase of its regulatory sandbox.
The FCA sandbox allows businesses to test out new products and services without "incurring the normal regulatory consequences". The move is part of the FCA's Project Innovate, which aims to boost competition and growth in financial services.
The FCA said it received 77 submissions for the second phase of the regulatory sandbox. Approximately 31 applications met the sandbox eligibility criteria and were accepted. The current cohort consists of 24 firms, nine of which are blockchain-related, that are ready to begin testing shortly. Tests will be conducted on a short-term and small-scale basis, and the FCA has worked with the sandbox firms to agree to testing parameters, building in consumer safeguards.
The nine blockchain companies are:
BlockEx – the company aims to test a bond origination, private placement, and lifecycle management platform based on distributed ledger technology.
Disberse – a blockchain-based service provider that distributes and tracks development and humanitarian finance.
Nivaura – the company's focus is on automating the primary issuance and administration of financial assets through a centralized system or a blockchain infrastructure.
Nuggets – a consumer blockchain application that gives users a single biometric tool for login, payment, and identity verification without sharing or storing private data.
OKLink – a money remittance service combining domestic e-money transfers on OKLink's cross-border blockchain settlement system.
Oraclize – a distributed ledger technology e-money platform which turns digital identity cards into secure digital wallets through the use of smart contracts and fiat-backed tokens.
Paylinko – a distributed ledger technology payments solution enabling users to send and receive payments using a link.
Sabstone – a blockchain platform that aims to help companies receive early payments from their clients against their invoices.
ZipZap – a cross-border money remittance platform that chooses the most efficient means for a payment to reach its destination, including via digital currencies.
"The sandbox continues to grow in popularity and it is particularly encouraging that both the number of firms applying and accepted for testing has increased in cohort two," said FCA Executive Director of Strategy and Competition Christopher Woolard. "That means more innovative firms testing more innovative propositions to bring to the market. This is an important part of the FCA's commitment to promoting innovation and competition in the markets we regulate."
In the first phase of the sandbox, 24 firms were accepted out of 69 applications and 18 firms had testing plans approved in October 2016. The six-month testing window has now closed and firms are submitting final reports, which will be reviewed before the firms move out of the sandbox. The FCA expects most firms to bring their ideas to market.
The FCA is now accepting applications from firms to be part of the third sandbox phase. Firms have until July 31 to submit their applications.