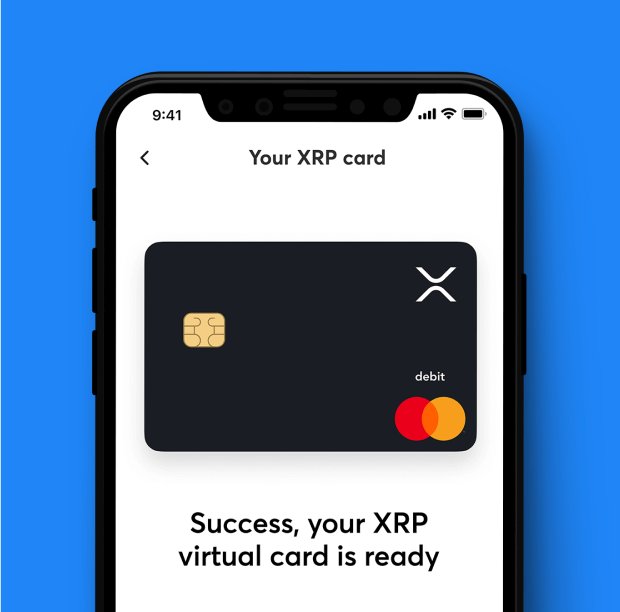 Uphold and GlobaliD Launch XRP Debit Card Offering 5% XRP Cashback
br>
Digital money platform Uphold, in partnership with digital identity platform GlobaliD, has announced the launch of the XRP Card — a Mastercard debit card providing up to 5% cashback in XRP.
Uphold is a digital money platform serving almost 5 million customers in more than 150 countries. The company claims to manage more than $1 billion in customer assets. Leveraging blockchain technology, the platform provides both consumers and businesses with easy access to 38 digital assets, 27 national currencies, four precious metals and 50 fractional U.S. equities. Uphold's unique trading experience – 'Anything-to-Anything' – allows customers to trade directly between asset classes, saving time and money. Uphold supports financial inclusion by enabling customers virtually anywhere to open an account in less than a minute and trade with no minimum investment amounts.
GlobaliD is a trust platform that seamlessly integrates digital identity, communications, and payments—the core building blocks for the next chapter of the internet. Unlike existing offerings, GlobaliD's open, portable, and interoperable solutions put individuals back in control of their digital lives rather than governments or corporations, while allowing developers and businesses to easily take part in building the future.
GlobaliD's XRP debit card, powered by Uphold and issued by Evolve Bank, offers a unique combination of utility, convenience, and crypto-back rewards. The card supports spending in USD or virtually any other digital asset/currency of the user's choice while providing up to 5% cashback in XRP.
Rather than spending their XRP investments, users can passively earn and save XRP rewards while spending almost 50 national and digital currencies available through the Uphold-powered digital wallet. For example, XRP cardholders will soon be able to pay for their coffee while reaping XRP rewards.
Users can secure their XRP card by joining the GlobaiD waitlist. More than 40,000 people (out of a maximum of 50,000) have already claimed their spot on the waitlist.
"We're delighted to be supporting GlobaliD with the XRP debit card," said JP Thieriot, CEO Uphold. "The XRP community is one of the most engaged in the crypto sector and among Uphold's most ardent users. It's great that we're able to give back through our support for this fantastic innovation."
While the XRP community was an apparent first choice, according to Greg Kidd, co-founder, and CEO of GlobaliD, the sky's the limit for community-centric finance.
"The GlobaliD vision is for everyone to have an identity that not only enables you to communicate with others and build communities but also hold, transfer, or spend value of any kind," Kidd said. "The XRP Mastercard® Debit Card builds on that foundation, allowing users to spend their assets anywhere Mastercard® is accepted."
"The XRP Card is also a reference implementation for a debit card tied to and issued by a trusted community," he added. "Eventually, any GlobaliD community will be able to issue their own unique debit cards to their members as well as develop their own merchant reward networks and funding mechanisms. That could be in the form of charity organizations, fan clubs, sports teams—any group of people with aligned interests. They'll be able to leverage the collective social and spending power of their trusted community."