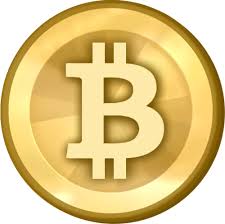 A Week of Ups and Downs Sees Legacy Bitcoin Winning the First Round
br>
Friday's cryptocurrency trading saw legacy Bitcoin (BTC) up five percent to the $2,850 single-coin price at mid-day, with Bitcoin Cash (BCC) continuing to see-saw and now down to $286 for its single-coin price.
The Block Tribune Volatility Index, which measures pricing swings in legacy bitcoin, sat at BTVI 47.0, still indicating below-average volatility. Many exchanges and ATMs are just starting to come back online for buying and selling, as the initial shockwave caused by the Tuesday hard fork abates.
Despite the Coinbase exchange reversing course and indicating it will now support Bitcoin Cash, the news failed to bolster the coin's price, which dropped from yesterday's $430 level.  Technical issues, including the fact that there are few places to sell BCC, are causing wild price swings.
Still, it was an impressive opening week overall for the upstart crypto, despite some wild volatility in its price. While it is too soon to say whether it will have a lasting impact, the predictions of a quick flame-out don't appear to be accurate.
Meanwhile, some guesses that any BCC gains would come at the expense of legacy bitcoin proved unfounded, as BTC held its position and moved up strongly. It's a good sign for long-term viability, as the initial storm has now passed.
While this week's focus was on bitcoin, other cryptocurrencies were basically holding steady. Ethereum's ETH sat at $222 today, a slight dip from yesterday. Litecoin ($43) and Dash ($188) and Monero ($44), while Ripple's XRP ($0.172939) was down slightly at mid-day.
________________________________________________________________________________
TODAY'S 24-HOUR BITCOIN STATISTICS
Bitcoin market highlights for the 24 hours ending August 4, 2017 at 3:00 pm U.S. Eastern Time
The highest price seen was $2,877.06 on the GDAX exchange at 11:42 am today. GDAX saw $23,966,900 of bitcoin change hands.
The lowest price seen was $2,735.01 on BTCC's exchange at 7:30 pm yesterday. BTCC's 24 hour volume was $8,265,620.
The average price on the surveyed exchanges, as weighed by volume, was $2,817.58.
Volatility was a bit lower than average, with the BlockTribune Volatility Index coming in at 47.0. A higher number indicates greater price volatility with 50 describing an average day.
These statistics were consolidated from 9 different exchanges. It includes only USD/BTC trades and only on those exchanges that had at least 1% of the total volume of USD/BTC trades during the measurement period.