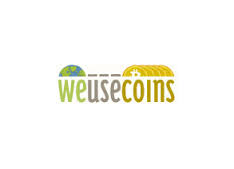 Weusecoins.com introduces online bitcoin education community
br>
Weusecoins.com announced the introduction of their online bitcoin education community.
The comapny is aiming to help those interested in buying and using Bitcoin understand and keep up with what's going on in the crypto-currency and blockchain technology space.
"Bitcoin is a relatively new currency that has only been in use since 2009. Although it has grown exponentially since that time, there are many people who still find it confusing and struggle to understand the benefits of bitcoin and how they can use it in their everyday lives. Fortunately, we've created We Use Coins as a resource for this community. Our site provides a plethora of background knowledge about the history of bitcoin and how blockchain technology works. We take readers by the hand and show them how to get set up to start using bitcoin for their own transactions," said Satoshi Nakamoto of We Use Coins.
Those interested in joining the bitcoin community will find specific guidance for both individuals and merchants. The site provides multiple resources for getting started with bitcoin wallets as well as advice and marketplaces for purchasing the crypto-currency. For those who would like to gain some experience with bitcoin before they buy, the We Use Coins community provides a few options and methods for obtaining free bitcoin.
The We Use Coins project aims to be an easy reference point for all activity in the space of cryptocurrency and blockchain technology.