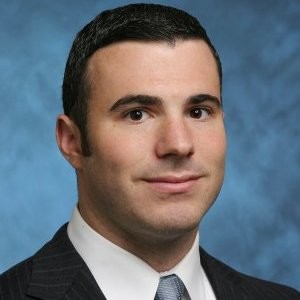 Why Patents Are Important For Blockchain Startups And What It Takes To File One
br>
Patents may not be an exciting part of technology, but they are a necessity to ensure a company is protecting its intellectual property. Too often, startups overlook patenting their innovations — either because teams are focused on product details, don't realize the long-term value, or believe a prevalent narrative that patents are harmful to innovation (a misguided notion addressed by many, including the director of the U.S. Patent and Trademark Office himself).
In reality, the process of product development and obtaining patents should occur together. Patents are often the only way a smaller company can protect itself, especially in newer tech sectors, as it tries to build market share or form business relationships. Patents enable a company to better negotiate with larger players and secure valuable partnerships, without fear of others using its innovation without permission.
However, there is still a long way to go for small blockchain companies, seeking patents. As blockchain has become the biggest rage in global technology, we have seen a rush of blockchain patents being filed recently. In 2017 alone, there was a 300% increase in blockchain-specific patent applications.
However, closer examination reveals two distinct patterns:
The numbers of blockchain patent applications in general, and more importantly, of entities filing blockchain patent applications, are low compared to the number of blockchain companies in operation.

Many blockchain patent applications

are being filed by large corporations

instead of smaller startups that actually make up the vast majority of blockchain companies.
For supporters of blockchain projects these numbers should be alarming. The U.S. Patent and Trademark Office doesn't pay attention to the size of the company that's filing; it only looks at who filed first. Given this "race to the Patent Office" and because patent rights not immediately protected can be lost forever, it is vital that smaller companies must act quickly to file their patents.
Saving costs, not cutting corners
It's understandable that this process can be intimidating — it takes effort, money and resources. It can also take years after a patent is filed to actually see the issuance of one.
Unfortunately, most startups don't have the resources or knowledge to handle this themselves. A common concern is expense, including the cost of a patent attorney, which doesn't come cheap, but there are ways of mitigating costs. It's entirely possible to get a large portion of the work done internally before turning to a lawyer, which will help make the patent attorney's job easier to best assist you.
As a Registered U.S. Patent Attorney who has navigated the patent process successfully, keep in mind the following:
1) Find a way to distinguish yourself: The company or project began for a reason — the founders felt they had something to offer that does not currently exist. In the blockchain world there are several variations on architecture and structure that can separate one blockchain project from another, and also many improvements to processes that solve unique challenges, that only first occurred in the blockchain space. This field being relatively new also means that much less has been published about blockchain, so there is more of a chance that your distinguishing characteristics haven't been tried before.  
2) Make sure your improvement has a tangible value: This isn't so much for the patent process as it is internally. For a startup with limited resources, you must pick and choose which developments to protect.  
3) Storyboard the architecture: You've figured out how your project is different and assigned it a value  — now it's time to go from concept to production. This will require diagramming the whole process and architecture of your innovation, which should include all the technical staff involved in your company, from the CTO to developers and product managers, basically everyone who's familiar with the technology to identify any inaccuracies.
4) Describe your invention: It can be intimidating to write a patent description, but when you've gone through the process as outlined, you'll realize you already have most of the material you need to begin. At this stage, a description should be written for every step and component of the architecture with accompanying images and references to those images, illustrating the architecture being enacted.
5) Proofreading: The writing process is most complex, so after putting together the patent details and images, go back to the technical staff (CTO, developers, product manager, etc.) to have them review it to ensure no steps are left out, and no errors are present. Proofing is just as important as the writing process.
6) Take it to a patent attorney: You can minimize an attorney's involvement — the more you can do with previous steps, the easier (and less expensive) it will be for the attorney but, for your own protection, you can't and shouldn't eliminate it altogether. While it can be time-consuming to describe your work in writing, the most important part of a patent is the "claims." The claims are what actually stakes out the boundaries of your property rights. Without claims, a patent has no value. Drafting claims requires unique training, as it involves specific language, where even getting one word wrong can cancel out all of your hard work.
7) Go make your invention a success: Now that your application is on file, the next step is to wait for the Patent Office examiner to review and respond. Be patient. It often takes well over a year to get a substantive response. While there are methods to speed this up (at an extra cost), this waiting period can be positive for a startup, as no further commitment of time or resources is required for the patent process at this time. The good news is you have your priority date — whether it takes two years or five years, the most important date will be the date on which the patent application was filed. Once filed, you can release your invention to the public or negotiate partnerships, without fear that another party will win the race to the Patent Office.
8) Don't be discouraged by a rejection: While it may seem counterintuitive, most applications are initially rejected by the Patent Office. This doesn't mean the examiner has judged your idea unworthy of a patent. Instead, the examiner may believe the claims as written do not comply with one of the patent laws. If this happens, don't be discouraged. The patent process is actually intended to involve much back and forth communication between the applicant and examiner, which almost always results in a stronger patent at the end.
9) Repeat: Now that you've survived the patent application process once, don't be shy about repeating it. This can be done by preparing new applications or filing others using the same written description as a previous patent you've finished filing. There are no limits to the number of patents a company can file, in fact, Bank of America has already filed 50 different blockchain patents. The more patents a company has the stronger their position and value against the competition.
Any company looking to make a name for itself in the blockchain space must protect its inventions. Nothing would be worse than getting left behind before you even get started.