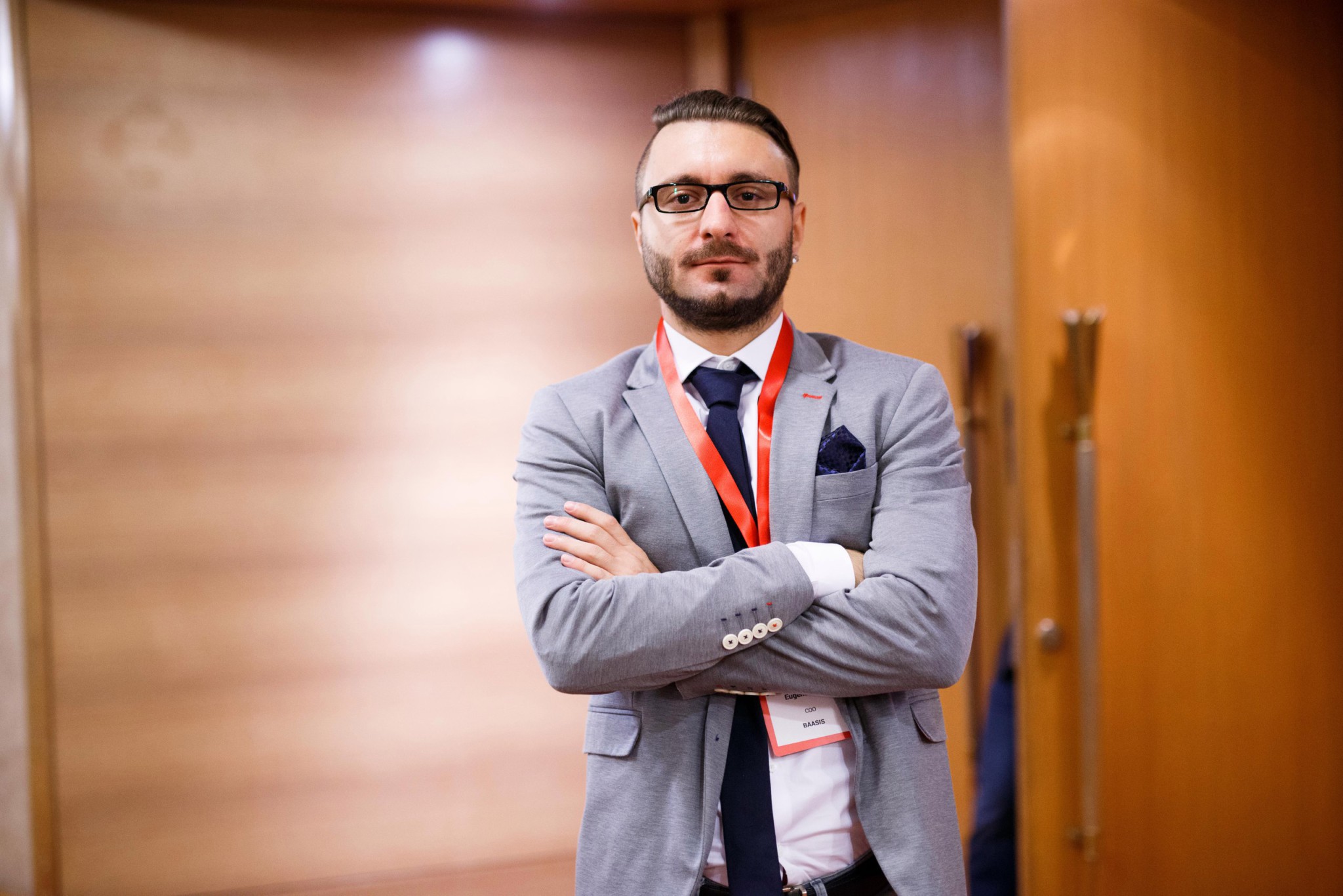 Wish Finance: Small Business Lending Blockchain Platform
br>
Eugene Green is the CEO of Wish Finance, a business lender serving small and medium business in Singapore and Hong Kong.
Eugene Green is an entrepreneur and angel investor with more than 15 years of experience in data science, e-commerce, consulting and financial technologies. He has been the founder of three startups since 2000, all of which he successfully sold. His consulting clients over the last 10 years have included Aliexpress, Friendster, Zalora, Lazada, The Pizza Company, EFES, Wrigley's, Heineken, Domino's Pizza, PepsiCo and IKEA. More recently, Eugene has directed his efforts towards fintech, financial inclusion, blockchain, new SME scoring technologies and open banking.
WishFinance offers merchants business loans with fair interest rates based on a company's real cash flow by connecting with their Point of Sale infrastructure. The company issued 100+ loans in 2017 as a business soft launch with every loan successfully repaid and a 0% default rate.
Wish Finance attracts money from hedge funds and financial institutions for a fixed low-interest rate and provides loans to SMBs based on real financial data. With direct access to POS terminals, Wish Finance can see transactions in real time to combine with local market data for scoring purposes. Loans can be issued in as little as 24 hours, with 2-5% being taken out of each sale from the SMB until the loan is repaid.
To accomplish this, Wish Finance uses the blockchain to connect P2P lending and POS systems. Entire portfolios will be stored (and encrypted) that will help lenders, borrowers, and potential investors gauge the predictability of investments, while also offering high levels of accountability.
Wish Finance will be conducting an initial coin offering (ICO) on October 27. The core idea of the ICO is selling tokens which could be converted into company's shares. One WISH token could be converted into one stock. Converted tokens intuitively will have its share of company profits as dividends.
30% of the proceeds from WISH distribution will be reserved for a guaranteed buyback of WISH tokens at 80% of the distribution rate nominated in USD. The reserve will be stored in the diversified portfolio of major cryptocurrencies and will last for 24 months after the tokens distribution.
BLOCK TRIBUNE: Could you tell us a bit how Wish Finance got started?
EUGENE GREEN: A decade ago I was a small businessman. Several of my closest friends are small businessmen in Asia, Europe and the US. All of them had the same massive problem, which I had – an inability to get a loan. So I founded Wish Finance to solve this major pain point.
BLOCK TRIBUNE: What was your biggest challenge in putting this together?
EUGENE GREEN: I had two big challenges, not just one. The first was creating a business model and the technology of scoring based on what small businesses have – cash flow – to have a significant advantage as compared to banks and other regular lenders. The second was convincing large liquidity holders to work with us, and provide us with funds to issue loans. Both are solved for now but we have a long road ahead.
BLOCK TRIBUNE: As you look at Wish Finance's roadmap now and into the future, what is a key milestone that you see for yourself?
EUGENE GREEN: We have a few critical milestones: to start regular lending in Singapore and be sustainable. In addition, we need to expand in one more Asian market, grow in Europe and issue our first security for outside investors. At this point, we'll become a mature innovative business.
BLOCK TRIBUNE: Multiple countries issued warnings to their citizens about the dangers of ICOs. How are the holders of Wish Finance tokens protected under the current framework?
EUGENE GREEN: Our tokens are security tokens. We'll be unable to sell them to anyone from the US and Singapore, except for accredited investors. Each of our token holders could convert every token into company shares and be protected as minority shareholders by the law.
BLOCK TRIBUNE: Where do you see the value of Wish tokens in the medium to long-term and the ultimate benefit for token holders?
EUGENE GREEN: We are not selling digital candy wrappers, but a token convertible to real company equity. The token price will go up with the company valuation, and comparable FinTech lending companies showed a fiftyfold valuation growth in only a few years. So the token holders could stand to benefit in a big way.