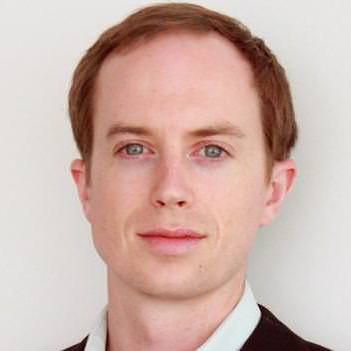 WSJ'S Crypto Money Laundering Article Contains Factual Inaccuracies – ShapeShift CEO
br>
Crypto exchange ShapeShift has refuted a recent Wall Street Journal (WSJ) investigation that claimed the exchange was used by criminals to launder money.
Last week, the WSJ published an article, titled "How Dirty Money Disappears Into the Black Hole of Cryptocurrency," alleging that some $88.6 million have been laundered through 46 cryptocurrency exchanges. According to the article, $9 million of the fraudulently obtained funds went through crypto exchange ShapeShift. To analyze ShapeShift transactions, WSJ downloaded and stored a list of the 50 latest transactions every 15 seconds, at the exchange's website. Other exchanges used for money laundering included Binance, Bitfinex, BTC-e, Bittrex, Changelly, Gemini, KuCoin, Bitstamp and HitBTC.
In a blog post, ShapeShift CEO Erik Voorhees said that the WSJ article contains factual inaccuracies, omits significant details about how his company operates, and reflects a fundamental misunderstanding of how blockchain transactions work.
"The WSJ reporters reached out to us months ago asking for friendly assistance on a piece about the crypto industry in general," Voorhees said. "Over a period of five months, we were open and accommodating of their questions while in contrast they misrepresented their intentions until very recently. Of the many things, I communicated with them over the past months, they included not a single statement from those lengthy discussions, preferring instead to include out-of-context remarks I'd made elsewhere."
The WSJ article said that money launderers utilized Shapeshift services to convert bitcoin into the anonymous and untraceable cryptocurrency Monero. ShapeShift allegedly continued to process "millions" of fraudulently obtained funds, but did not change its policy regarding users anonymity.
Contrary to the portrayal in the WSJ piece, Voorhees said his company has always sought to comply with anti-money laundering laws that apply to its unique business model. He said they have an internal AML program that uses blockchain forensics that are far more advanced than asking someone for their name and address.
The ShapeShift CEO further states that WSJ reporters withheld information for months about suspicious accounts in order to build their story, rather than communicating it to the appropriate exchanges and ShapeShift immediately so that funds could be frozen or blocked.
According to Voorhees, WSJ did not have a sufficient understanding of blockchains and the ShapeShift platform in particular, and that the claims made are factually inaccurate and deceptive.
"$600 of suspicious funds were sent to an exchange that wasn't ShapeShift," Voorhees said. "Because ShapeShift happens to be a customer of this same exchange–10 months later in a completely unrelated transaction – the exchange sent funds to ShapeShift. The authors didn't understand how to properly read the blockchains transactions, so they assumed there was $70k in "dirty money" sent to ShapeShift."
Voorhees concluded by saying that "the WSJ article's implication that ShapeShift is somehow negligent or complicit on this issue of money laundering is false and absurd."
"We are trying to pioneer a new financial system, and we don't expect to be loved by the proponents of the old," Voorhees said. "That's understandable. We will push forward, and we'd suggest the WSJ change their title to be more accurate and objective, 'Less than two tenths of one percent of ShapeShift's business might be illicit.'"