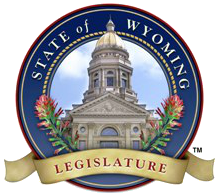 Wyoming Advances Crypto And Blockchain Bills
br>
The US state of Wyoming's legislature has reportedly passed two new crypto and blockchain-related bills.
Caitlin Long, president of the Wyoming Blockchain Coalition, said in a Twitter post that the Wyoming Utility Token Act-property amendments bill passed the state legislature with an 8-1 vote. The bill broadens utility token language enacted in 2018 and moves it out of securities chapter into its own chapter of state law, creating a brand new class of property (digital assets).
"Open blockchain tokens with specified consumptive characteristics are intangible personal property and not subject to a securities exemption; providing definitions; requiring developers and sellers of open blockchain tokens to file notices of intent and fees with the secretary of state; authorizing specified enforcement actions; establishing virtual currency as intangible personal property; making specified violations unlawful trade practices; repealing provisions granting open blockchain tokens a securities exemption; specifying applicability; providing an appropriation; and providing for an effective date." the bill said.
The second bill, the Financial Technology Sandbox Act, passed the House committee with a 9-0 vote. The bill wants to create a legal sandbox for the testing of financial products and services in Wyoming. It will allow a person to "make an innovative financial product or service available to consumers during a sandbox period through a waiver of existing statutory and rule requirements, or portions thereof, by the commissioner or secretary."
"The state of Wyoming currently offers one of the best business environments in the United States for blockchain and financial technology innovators, and should offer a regulatory sandbox for these innovators to develop the next generation of financial technology products and services in Wyoming," the bill said.
Last year, the Wyoming Senate and House of Representatives passed House Bill 70, which seeks to authorize "the secretary of state to develop and implement a blockchain commercial filing system."