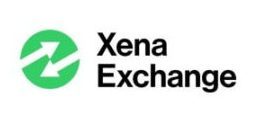 Xena Exchange Plans Derivative For Telegram's GRAM Tokens
br>
The Xena Exchange platform is prepared to create a derivative on Telegram's GRAM token later this month.
Investors would be able to trade the GRAM tokens before they are issued on the Telegram TON project. Xena's derivative would be available as of Feb. 27.
The Telegram TON blockchain project raised $1.7 billion USD from private investors instead of going the initial coin offering route. The launch of the derivatives on the GRAM token means that those who passed up the chance to invest will now be able to jump in and earn on the potential rate hikes. At the same time, current GRAM holders will be able to hedge their investments against possible exchange-rate drops.
"This is an extremely prominent step for the entire crypto market, considering the importance of the GRAM token and its potential value as an asset for derivatives trading," said Anton Kravchenko, CEO of Xena Exchange. "This is the first time on the cryptocurrency market where derivatives have been used not only to speculate on the rates changes but also to hedge the risks."
The launch of the GRAM cryptocurrency-settled derivative is to happen shortly after Xena Exchange releases its derivatives-trading engine, in addition to the existing spot engine, on February 18. The first cryptocurrency-settled derivative to be launched is a contract for bitcoin to USD.
Xena Exchange issues derivatives called Xena Listed Perpetuals, designed with a focus on the specifics of the cryptocurrency market. While allowing for high leverage (up to 100x), they use built-in mechanics to protect traders from sudden price swings and unnecessary liquidations.
Currently, Perpetuals make the settlement through BTC. Later, it is anticipated settlements in fiat currency will also become possible and the risk of BTC/fiat currency volatility losses will be rendered null. Additionally, Perpetuals do not expire and they adopt the current spot price of the underlying asset or index.
"In traditional markets, derivatives trading is 10 times higher than the volume of the underlying assets. Derivatives, such as tradable indices and futures, are useful for hedging as well as for leveraging trading profits," said Kravchenko. "The indices simplify investments and reduce the risks for investors due to diversification. Thus, we really stress the development of this side of Xena Exchange with Bitcoin and GRAM contracts as the first step."
Xena Exchange was founded by a staff that worked at JP Morgan, Deutsche Bank, UBS, Russian Stock Exchange, Kaspersky Labs, and others.