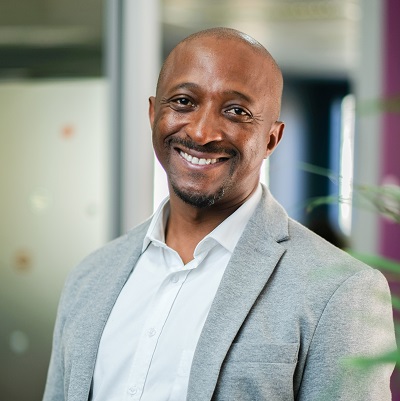 XLink Hires Nkuli Mbundu As Managing Executive
br>
Payment solutions provider XLink Communications has appointed Nkuli Mbundu as its new Managing Executive for Sales & Marketing.
Established in 2004, XLink provides agility, resilience and best practice in connectivity for the retail and payment sectors. It provides mobile and fixed line machine-to-machine (M2M) communication solutions, devices, and infrastructure for secure data processing, failover, and asset and infrastructure monitoring.
Mbundu has over 20 years of experience in the IT and telecoms industry, holding previous roles at Vodacom as Executive Head in Large Enterprise, Sales Director at Origin Consulting and Country Manager for the Enterprise Content Division at EMC2.
At XLink, Mbundu will be leading the sales team. His responsibilities will include evolving the business in such a way that it is able to effectively provide solutions as a service and increase revenue and market share.
"The knowledge and expertise that Nkuli brings to the company, along with his passion for people, customers and sustainability, will be essential in strengthening the high-performance culture at XLink," said XLink Communications Managing Director Hymie Marnewick.
Mbundu said that his aim in his new role is to ensure that the company remains sustainable and takes lead in this disruptive era of hyper-acceleration.
"My focus will be on protecting and growing our traditional payment market while building new partnerships and capabilities in IoT, BI & Analytics, AI and blockchain to ensure XLink remains at the forefront of business transformation in the retail and financial services markets," Mbundu said. "Not only will I be looking at how to evolve the payments landscape and break legacy boundaries, but also guarantee that we, as XLink, are seen as a digital payment enabler by harnessing the power of transactions which take place every day."