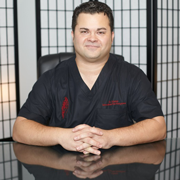 Bellevue doctor becomes state's first to accept Bitcoin
br>
Jason Attaman, a Bellevue area doctor, is believed to be the first in Washington to accept bitcoin payments.
"Using Bitcon keeps the doctor-patient relationship very private, which is something that I like a lot," Attaman said.
Dr. Attaman is an active staff attending physician at Swedish Hospital in Seattle, Overlake Hospital in Bellevue, MultiCare Hospital in Auburn, Overlake Surgery Center in Bellevue, Seattle Surgery Center, and The Advanced Pain Management Surgery Center in Auburn.
Jason G. Attaman, DO, FAAPMR and Sound Interventional Pain Management, PLLC has pain control clinic locations in downtown Bellevue, Seattle, and Auburn.