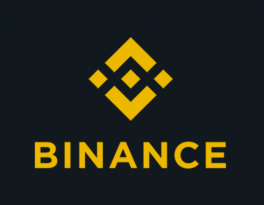 Binance and CEO Zhao File Motion to Dismiss SEC Lawsuit, Citing Regulatory Overreach and Lack of Clear Guidelines
br>
On Thursday, September 21, 2023, Binance Holdings and its CEO, Changpeng Zhao (CZ), jointly filed a motion to dismiss the lawsuit brought against them by the U.S. Securities and Exchange Commission (SEC). In a filing with the U.S. District Court for the District of Columbia, Binance and Zhao argued that the SEC had exceeded its authority in the lawsuit, claiming that the regulatory agency failed to provide clear guidelines for the cryptocurrency sector.
In June 2023, The SEC charged Binance Holdings Ltd., its U.S. affiliate BAM Trading Services Inc., and Zhao with securities law violations. The SEC alleges that Binance and Zhao deceived investors by secretly allowing high-value U.S. customers to trade on the Binance.com platform, despite publicly claiming otherwise. They also assert that Binance.US, presented as an independent platform, was actually controlled by Binance and Zhao. The complaint further accuses the defendants of controlling customer assets, commingling funds, and engaging in manipulative trading. The charges include operating unregistered national securities exchanges, broker-dealers, and clearing agencies, as well as conducting unregistered offerings.
The motion accuses the SEC of attempting to retroactively impose its regulatory authority over the crypto industry. They argue that the SEC distorted the text of securities laws and sought to enlarge its jurisdiction globally, including transactions on foreign cryptocurrency platforms. The motion contends that the SEC's regulatory authority should end at the U.S. border, as established by Supreme Court precedent.
Furthermore, the motion highlights the SEC's pursuit of retroactive liability for sales of crypto assets dating back to July 2017, before providing any public guidance on digital assets. Binance and Zhao argue that the SEC lacks the authority to impose liability for past transactions, and therefore seek to have the complaint dismissed.
The legal battle between Binance and the SEC continues, with the outcome expected to have significant implications for the regulation of the crypto industry in the United States. As the case progresses, market participants and industry observers will closely monitor the developments and their potential impact on the broader cryptocurrency ecosystem.
A copy of the original filing can be found here.