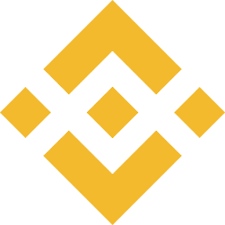 Binance Post Counters "Misinformed Accusations" by Forbes, on Customer Fund Storage Processes
br>
The world's largest cryptocurrency exchange says reporters are drawing "incorrect conclusions" about how it uses blockchain wallets to store customer funds.
After a Feb. 27 Forbes article which accused Binance of "raiding" customer funds and secretly "shuffling assets," the company posted a response on its web site, calling the author "misinformed."
"We welcome scrutiny – it makes us and the industry stronger. But not having the full picture of how our processes work is leading some reporters to incorrect conclusions," the post said. "These misinformed accusations damage not only Binance, but the industry at large undermining responsible players' attempts to build user and regulator trust."
"Our hope, at least, is that they are driven by the observers' inability to accurately interpret data rather than by malicious intent, it said. "Since such 'investigations' have become a recurring theme, we see it as an opportunity to engage the public on the logic and to share some technical aspects of how funds move on our exchange, dispelling these unfounded claims." 
Binance Chief Strategy Officer Patrick Hillman said that what Forbes believed to be "two sets of books" were actually wallets, which hold funds, and a ledger, which tracks the movement of funds on a blockchain.
In a company article titled "How and Why Assets Move Between Binance Wallets," it said large crypto exchanges use what it called "hot and cold" wallets– the former online, the latter offline– to store customer funds.
"Excess funds are moved from hot wallets to safe storage in cold, or offline wallets. We refer to this process as overflow. Once a hot wallet runs low on funds, it might need a top-up from a cold wallet," the article said. 
Changpeng Zhao (CZ), the Canadian founder and CEO of Binance, said journalists "seem to not understand the basics of how an exchange works," calling the Forbes piece "baseless" and a blow to "their own credibility."
On March 6, the New York Times reported that the company, which had long tried to "minimize its exposure" to U.S. regulators, was now showing a "willingness to cooperate" with them.