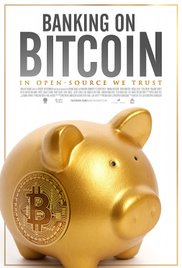 Bitcoin feature film 'Banking on Bitcoin' to hit theatres on January 6 accompanied by VOD release
br>
"Banking on Bitcoin" movie on the popular cryptocurrency's evolution is scheduled for release in select theaters and Video on Demand (VOD) on January 6, 2017.
The movie will illustrate the growth and development of bitcoin, which is the most disruptive digital invention since the internet. It will have an in-depth coverage of important players in the industry including Charlie Shrem, bitcoin advocate, founding member of Bitcoin Foundation and co-founder of BitInstant; Cameron and Tyler Winklevoss, co-founders of Gemini; Barry Silbert, founder & CEO of Digital Currency Group (DCG); Erik Voorhees, CEO & founder at ShapeShift.io; among others. It will provide an insight into how these bitcoin veterans' think this revolutionary cryptocurrency technology will shape their lives.
"Our production has excelled in more ways than we could ever have anticipated. With the material we've managed to produce, and the interviews we've procured, we hope that the audience will find the final piece as engaging and thought-provoking as we do," said David Guy Levy, the movie producer.
The movie's official theatrical trailer has been released and available on the YouTube channel of Gravitas Ventures, which is a leading all rights distributor of independent cinema and the film is already available to pre-order on iTunes.