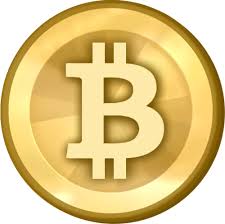 Bitcoin Soars To $4,700 Level On Spooky Crypto Market Day
br>
Bitcoin had a great day on Monday, continuing a weekend rally that saw it rise from Friday's $4,300 single-coin mark to more than $4,750 at mid-day. The legacy cryptocurrency was up more than four percent, and may have some room to run.
Normally, a bitcoin rally signals good news for other cryptocurrencies. Today, however, was a different story, as red arrows were the norm nearly across the board, a strange development that might be taken two ways – either it's a vote of confidence in legacy bitcoin, or it's a sign that investors are starting to question the value of the rest of the market.
Ethereum was particularly disappointing, down near six percent to $292. ETH has been flirting with the $300 single-coin mark for some time, but has yet to produce a sustained rally. Similarly, Litecoin was down nearly 10 percent to $48, again failing to sustain upward momentum after time spent above the $50 mark.
Bitcoin Cash (BCC) was one of the day's big losers, plummeting more than 15 percent to just over $300. News reports indicating that yet another fork split over implementation of Segregated Witness, the blockchain expansion, may come soon no doubt spooked investors.
Also heading on the down elevator:  Dash declined to $282, a dip of more than eight percent, while Monero was at $86, a drop of almost five percent.
Ripple XRP was at $0.263283, up slightly over one-and-a-half percent, one of the few gainers on the day.
The Block Tribune Volatility Index, which measures price swings in bitcoin, reflected the torpor. It was down to BTVI 45.2 indicating a below-average day over the last 24 hours.
TODAY'S 24-HOUR BITCOIN STATISTICS
Bitcoin market highlights for the 24 hours ending October 9, 2017 at 3:00 pm U.S. Eastern Time
The highest price seen was $4,747.80000000 on the Bittrex exchange at 2:12 pm today. Bittrex saw $20,871,100 of bitcoin change hands.
The lowest price seen was $4,533.00000000 on Bitstamp's exchange at 3:06 pm yesterday. Bitstamp's 24 hour volume was $51,669,000.
The average price on the surveyed exchanges, as weighed by volume, was $4,613.14.
Volatility was a bit lower than average, with the BlockTribune Volatility Index coming in at 45.2. A higher number indicates greater price volatility with 50 describing an average day.
These statistics were consolidated from 9 different exchanges. It includes only USD/BTC trades and only on those exchanges that had at least 1% of the total volume of USD/BTC trades during the measurement period.