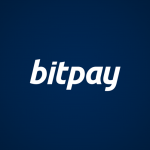 BitPay announces partnership with Intel to improve bitcoin wallet security
br>
BitPay announced it has partnered with Intel to assist in ensuring the security of bitcoin wallets.
BitPay has integrated its virtual wallet Copay with Intel's Software Guard Extensions which offers protection for the bitcoin wallet's private keys, private key generation, and transaction signing. Besides, BitPay has integrated Intel® Identity Protection Technology with protected transaction display that helps to prevent malware.
"The Intel processing chip is isolated from the rest of the machine in a secure execution environment, so neither compromised software nor a compromised PC can expose a bitcoin user's funds or private keys to risk from attackers. The Intel integration is sort of like a safe zone where the things that could be dangerous on a compromised machine become safe to execute," said BitPay Marketing and Communications Manager James Walpole.
BitPay is one of the world's leading bitcoin payment processors with more than 100,000 merchants worldwide.