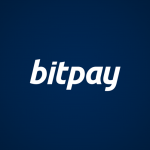 Bitpay releases Copay wallet v2.5.0
br>
BitPay has announced a new feature on the latest version of the Copay wallet – using bitcoin to purchase Amazon Gift Cards directly within the app.
Available in version 2.5.0, the new feature will let users purchase Amazon.com Gift Card value in penny increments between $1.00 and $500.00. Amazon.com Gift Cards never expire and can be redeemed towards millions of items at www.amazon.com, www.myhabit.com, and certain of its affiliated websites.
"The gift cards are not backed up with your bitcoin wallet backups, so be sure to screenshot or write down the card number if you will not be spending it right away. Also, the code represents the value, so please take adequate precautions to protect this code," said BitPay.
BitPay is a global bitcoin payment service provider headquartered in Atlanta, Georgia.