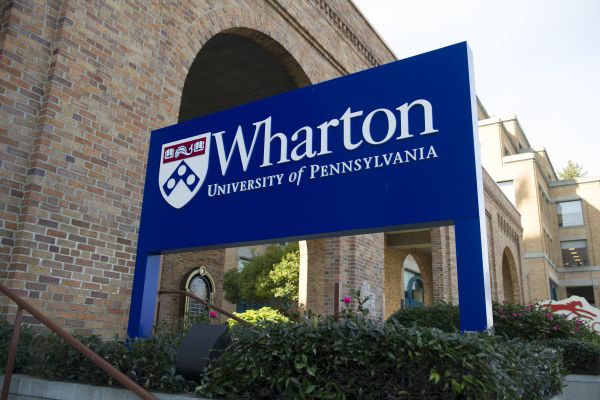 Blockchain And Crypto Online Course Launched By University Of Pennsylvania's Wharton School
br>
The Wharton School of the University of Pennsylvania is offering a new online course on blockchain and cryptocurrencies.
The new online program, titled "Fintech: Foundations and Applications of Financial Technologies, is designed to introduce students to the fundamental building blocks of financial technologies and real-world applications. The four-course specialization will be available on the Coursera platform. In addition to blockchain and cryptocurrencies, the program will also cover payments, lending, crowdfunding, modern investing and insurtech.
"You'll learn the the essential components of technology-driven financial strategies, from complex regulations to cryptocurrency to portfolio optimization," Wharton said. "You'll also learn how modern investment strategies deploy technology to produce optimal results, explore the disruptive force of changing payment methods, analyze the changing regulatory landscape, and gain a deeper understanding of robo-advising, crowdfunding, peer-to-peer lending, and blockchain."
The courses will feature lectures and case studies from distinguished Penn faculty, including Wharton Professors Chris Geczy, David Musto and Jessica Wachter, and Penn Law Professors Sarah Hammer and Natasha Sarin, as well as speakers from the industry, with guests drawn from such organizations as marketplace lender CommonBond, mobile payment processor Square, investment advisor Vanguard, and more.
"Wharton is committed to leading the future of finance," said faculty director David Musto, Ronald O. Perelman Professor in Finance, and faculty director of the Stevens Center for Innovation in Finance. "The Fintech Specialization leverages the knowledge of our renowned Wharton faculty providing real-world knowledge to the benefit of learners around the globe."
The Fintech Specialization will reportedly be useful for current students, small business owners and anyone interested in gaining a foundational knowledge of financial technologies.
"We are proud to launch this program as part of our multi-faceted approach to defining FinTech for the world," said Anne Trumbore, senior director of Wharton Online. "The FinTech Specialization is an important new component of Wharton's powerful FinTech portfolio."