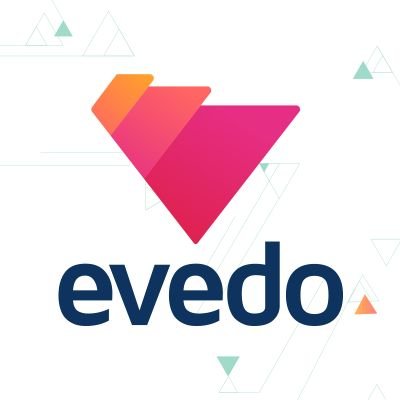 Blockchain Events Startup Evedo Launches Initial Exchange Offering On BitForex
br>
Blockchain-based events startup Evedo is launching an initial exchange offering (IEO) on Hong Kong-based crypto exchange BitForex, which has daily trading volume of nearly $600 million.
Evedo is a decentralized marketplace and ecosystem for performers, event organizers, venues, attendees and sponsors. It aims to disrupt the $820 billion events industry by leveraging distributed ledger technologies (DLT), and by connecting all parties without middlemen. The startup released an Alpha demo version on April 8. It represents the ticketing system, where users can securely create, attend, and promote an event. They can also invite attendees, as well as, try the ticket-sale functions. Smart contracts allow for trustless communication, and will remove payment issues associated with an event.
An IEO is a fundraising event that is administered by an exchange. In contrast to an initial coin offering (ICO) where the project team themselves conduct the fundraising, an IEO means that the fundraising will be conducted on a well-known exchange's fundraising platform, where users can purchase tokens with funds directly from their own exchange wallet.
The Evedo token sale on BitForex occurs on April 16, with the goal of raising approximately $2.5 million to further develop the its product, and to build an ecosystem consisting of B2B and B2C marketplaces that unify all businesses and participants involved in events.
Evedo's IEO values the token at 0.0005 ETH per 1 EVED. The minimum purchase amount is 1 ETH with an individual hard cap of 100 ETH. Trading pair EVED/ETH is available on the Hong Kong-based exchange with no lockup period. The subscription amount is 29 million EVED (or 18% of 160 million total supply).
Evedo said that it pursued the IEO approach to raise funds without the traditional venture capital (VC) investment model and to implement a unique marketing strategy given that Evedo's markets, networks, and communities are quite different.
"IEOs now are a very strong and credible way to crowdfund the future development of a platform," said Elena Kalpakchieva, CMO of Evedo. "It's also a way to enter new markets."
Rick Graham, chief technology officer of Evedo, said that next year, they will be releasing the prototype of their B2B events marketplace for entertainers, venue owners, staff, and service providers.
"We will integrate a point-of- sale (POS) blockchain, and relaunch a B2C Tickets Marketplace where major events companies can have their cake and eat it too," Graham said. "It will include branded marketplaces, analytics, automatic payments, and dispute management. Con- sumers will appreciate 0% commissions on tickets to concerts, conferences, festivals, expos, and public gatherings."