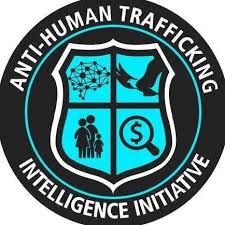 Blockchain Firm CipherTrace Teams With Anti-Human Trafficking Intelligence Initiative
br>
Blockchain security company CipherTrace is teaming up with the Anti-Human Trafficking Intelligence Initiative (ATII) to advance the organization's goal of combatting global human trafficking.
Founded in 2015, CipherTrace develops cryptocurrency intelligence, anti-money laundering (AML), blockchain analytics and forensics, and compliance solutions. These products are used by government, regulators, law enforcement investigators and auditors to enforce AML laws, combat crime and reduce fraud. Cryptocurrency exchanges also use the platform to comply with AML laws. Banks use CipherTrace to mitigate threats related to customer cryptocurrency activity.
Established in 2019, ATII is a non-profit organization that aims to combat global human trafficking by leveraging corporate social responsibilities directly through advocacy awareness, intelligence integration, technology advancement and strategic data collaboration. The organization aspires to pioneer necessary change in the approach to trafficking prevention, detection, reporting and collaboration to achieve justice and save lives.
As part of the partnership, CipherTrace director of financial investigations and education Pamela Clegg will serve on ATII's advisory board, a diverse group of leaders with experience in AML and crypto. CipherTrace will also provide ATII with a license for its user interface, a tool that allows users to trace transactions involving more than 700 virtual assets.
"The Anti-Human Trafficking Intelligence Initiative is honored to have Pamela's expertise on our Advisory Council and partner with firms like CipherTrace that are fostering dialogue, sharing information and reporting activity in an effort to combat human trafficking through their relationships with the cryptocurrency community, federal intelligence and defense agencies as well as law enforcement," said Aaron Kahler, ATII founder and president.
According to Kahler, the statistics on human trafficking globally shows an astonishing and alarming impact with the International Labour Organization estimating that there are 40.3 million victims of human trafficking globally and that forced labor and human trafficking is a $150 billion industry worldwide.
"CipherTrace will be an instrumental partner in helping us promote corporate responsibility within financial institutions such as cryptocurrency exchanges," Kahler said. "As public and private organizations continue to collaborate in the creation of a uniform front within the financial sector to fight human trafficking, we will see a true impact in the recovery of victims and prosecution of traffickers."
CipherTrace said that it will help ATII advance its vision of disrupting the operations, economics and anonymity of human trafficking at the source by intervening in criminal access to financial markets and thereby inhibiting the ability of traffickers to inflict harm on vulnerable groups.
"CipherTrace has been working with several different agencies, such as INTERPOL and Lawyers Without Borders, to combat human trafficking and the use of cryptocurrency to facilitate and support global trafficking of persons," said Clegg. "We're excited to partner with ATII to really give the issue the attention it needs."