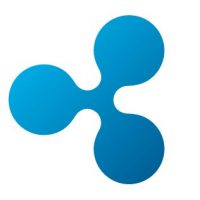 Blockchain Firm Ripple Launches $105 Million Social Impact Program
br>
Distributed ledger firm Ripple has announced a corporate social impact program – Ripple for Good – that will focus on projects related to education and financial inclusion.
In addition to recent donations totaling over $80 million, Ripple is committing $25 million for the program. Ripple for Good will focus on science, technology, engineering, and mathematics (STEM) alongside FinTech. Ripple said it is currently determining how the funding will be allocated.
"When we reflected on the unique role Ripple could play from a social impact standpoint, we kept landing on the idea that the benefits of these new technologies should reach as many people as possible," said Ken Weber, Head of Social Impact for Ripple. "If we are truly committed to transformative global change, we will work to help ensure that innovations in banking and global payments are available everywhere to everyone, among unbanked and underbanked populations and in economies and economic sectors that serve the greater good. Our goal is to deliver on the promise of an Internet of Value for all."
Ripple for Good will be working with RippleWorks, a nonprofit co-founded by Chris Larsen and Doug Galen that supports social ventures across multiple sectors, including financial inclusion and education. To date, RippleWorks has reportedly worked on 70 projects in 55 countries to improve the lives of over three million patients, six million students and 250 million people.
"Today's announcement to create an even deeper alignment with RippleWorks is another validation of Ripple's long-standing commitment to leverage its technology, financial resources and team to improve lives," Galen said. "RippleWorks is thrilled to have even more of Ripple's help to solve the massive challenges facing people throughout the world."
Ripple said their vision is to enable the Internet of Value, a world where money moves like information does today for as many people as possible.
"We have to stop being self-righteous disruptors and instead focus on building things that solve real world problems," said Chris Larsen, Ripple co-founder and executive chairman. "If we focus the blockchain movement on that, over two billion underbanked people can become full economic citizens."
In June of this year, Ripple donated $50 million to 17 universities around the world to help lead development of the blockchain and payments ecosystem.