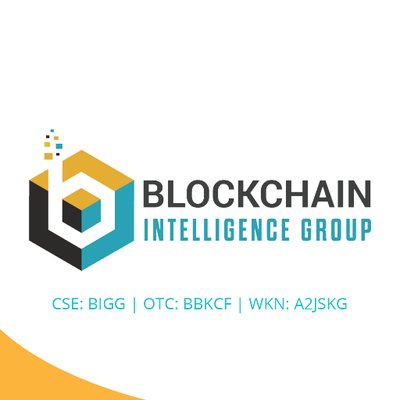 Blockchain Intelligence Group Announces Acquisition Of Netcoins Subsidiaries
br>
Blockchain Intelligence Group (BIG) has entered into a share purchase agreement with Netcoins Holdings Inc. regarding the sale of Netcoins' three subsidiary companies.
Headquartered in Canada, BIG is a global technology company offering innovative search, analytics and risk-scoring technology solutions for the cryptocurrency marketplace. It has developed, from the ground up, a blockchain-agnostic search and analytics engine, QLUE, enabling law enforcement, RegTech, regulators and government agencies to visually trace, track and monitor cryptocurrency transactions at a forensic level.
Netcoins is in the business of developing software to make the purchase and sale of cryptocurrency easily accessible to the mass consumer and investor through brokerage services. Netcoins enables crypto transactions via more than 171,000 retail locations globally, a self-serve crypto purchase portal and an over-the-counter (OTC) trading desk.
Under the agreement, BIG will acquire all of the issued and outstanding shares of the Netcoins' three subsidiary companies – Netcoins Inc., NTC Holdings Corp., and NTC Holdings USA Corp. The total purchase of the Netcoins subsidiaries to be paid by BIG is valued at approximately $3 million payable by the issuance of 37.5 million BIG shares at a deemed price of $0.08 per share.
Following the acquisition, BIG said that Netcoins will be "a vertically integrated crypto company, focused on compliance, regulation and trading." Netcoins existing institutional OTC trading business will be enhanced by the integration of BIG's BitRank Verified product offering, which provides instant visibility into the history of cryptocurrency wallets, and advanced reporting technology on the source of crypto transactions.
"BIG's sophisticated AML compliance and reporting suite will give the Netcoins' transactional product offerings a marketplace edge while allowing our software and services to be marketed by Netcoin's highly experienced team via their existing sales channels," said Shone Anstey, BIG's Executive Chairman.
According to BIG, the acquisition will enable them to offer custody solutions within its forensic division, for engagements with law enforcement and the banking sector. It will also allow them to accelerate the market adoption BitRank since Netcoins has established relationships with a wide range of exchanges, both as customers and service providers.
"The Netcoins acquisition is a natural fit for us," said BIG CEO Lance Morginn. "Our clients will have a need for OTC trading, and both Netcoins and its clients can benefit from the compliance and analytics services BIG provides. Mark's team, with their strong relationships and understanding of the crypto market, will open up new markets to BIG. We are looking forward to integrating, and working alongside, this new team."