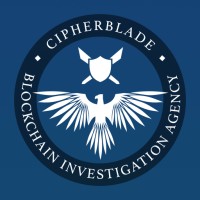 Blockchain Investigation Company CipherBlade Files Lawsuit Against Former Employees for Trade Secret Theft and Fraud
br>
On October 19, 2023, blockchain investigation company CipherBlade LLC filed a lawsuit in the U.S. District Court for the District of Alaska alleging that former employees and associates carried out a complex criminal scheme to steal the company's trade secrets, clients, funds, and entire business infrastructure.
According to the complaint, CipherBlade LLC was founded in February 2019 by Richard Sanders in Pennsylvania. Over the past five years, the company has assisted government agencies and private clients with investigations involving over $50 million in recovered funds related to cryptocurrency crimes.
In March 2021, Manuel Kriz was hired as an investigator at CipherBlade. By late 2021, Kriz had hired additional individuals including Michael Krause, Jorn Henrik Bernhard Janssen, and Ioana Vidrasan. In January 2023, as Sanders prepared to travel to Ukraine to volunteer with law enforcement there, he entrusted Kriz and Krause with administrative duties.
The complaint alleges that immediately after Sanders departed in mid-February 2023, the defendants began executing their scheme. They gained unauthorized access to Sanders' email address and personal information, which they used to impersonate him and communicate fraudulently. They also allegedly disabled and regained access to the email to intercept login codes for changing domain registrations.
On April 12, 2023, the defendants were accused of creating a fraudulent "infrastructure agreement" between CipherBlade LLC and a newly formed CipherBlade LLC in Alaska, gaining access to proprietary software, data, and personnel. They then blocked Sanders' access to company infrastructure and converted clients, leads, and cash assets to shell companies.
By June 13, 2023, the defendants allegedly disabled Sanders' email, allowing them to take over the cipherblade.com domain registration. They have since misappropriated trade secrets, solicited clients using false narratives, and accepted payments intended for the real CipherBlade. The complaint alleges the defendants engaged in money laundering, mail fraud, wire fraud, and formed a racketeering enterprise in violation of RICO.
The lawsuit seeks injunctive relief including return of the domain and stolen assets, as well as damages. It paints a picture of a calculated, long-running effort to undermine and covertly replace CipherBlade LLC through deception and financial misconduct. The case is now in the early stages, and the defendants have yet to formally respond to the serious allegations.
A copy of the original filing can be found here.