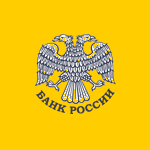 Central Bank of Russia to set up blockchain consortium
br>
The Central Bank of Russia announced its plans to establish a blockchain research consortium in partnership with several major privately-owned Russian banks.
The announcement was made by the Central Bank's deputy governor Olga Skorobogatova during the International financial congress that took place in Saint Petersburg. So far participation in the project have confirmed the Qiwi electronic payments company, the Accenture consulting company and the banks Binbank, MDM Bank, HMB Otkritie and Tinkoff bank.
"We developed a technical prototype for message transmission via blockchain and will start testing it in real time with market participants shortly," said Skorobogatova.
In Skorobogatova's words, first will be tested messages within the ISO payment card system and the SWIFT financial messaging service. If the tests are successful, the next step will be to test the blockchain technology for payments.