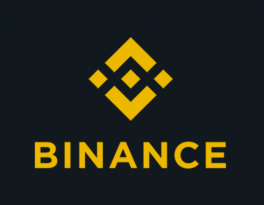 Crypto Exchange Binance and CEO CZ Zhao Prepare to Challenge US Commodity Regulator Lawsuit
br>
Binance, one of the world's leading cryptocurrency exchanges, and its CEO, Changpeng Zhao (CZ), are gearing up to challenge a lawsuit filed by the US Commodity Futures Trading Commission (CFTC). The CFTC filed a lawsuit against Binance and Zhao, earlier this year, accusing the exchange of failing to comply with US regulatory requirements.
According to recent court filings on July 24, 2023, Binance, along with CZ Zhao and former Chief Compliance Officer, Samuel Lim, have made it clear that they intend to file two separate motions seeking the outright dismissal of the CFTC's complaint. The move signifies the company's unwavering determination to defend its position and fend off what it perceives as undue regulatory interference.
The crux of the CFTC's allegations lies in Binance's purported failure to register with the regulatory body while allowing US-based individuals to conduct cryptocurrency transactions on its platform. The CFTC contends that this violation has been ongoing since 2019, and it claims that Binance deliberately sidestepped US laws to continue operations unchecked.
Binance has vehemently denied these allegations and is now seeking the court's permission to exceed the standard 15-page limit for the brief that will support their motion. The exchange has requested to expand the brief to a substantial 50 pages, justifying the need for a more detailed argument given the intricacies of the lawsuit.
The legal woes for Binance and CZ Zhao don't end there. On June 5, the Securities and Exchange Commission (SEC) filed its own lawsuit against the exchange, accusing it of facilitating the sale of unregistered securities and allowing US customers access to its global platform. To compound matters, CZ Zhao has been personally accused of misappropriating customer funds.
On another legal front, there are reports of a US Department of Justice investigation into Binance's alleged provision of platform access to Russian users, potentially violating US sanctions.
Faced with mounting legal challenges and rising regulatory scrutiny, Binance is preparing to dig in its heels and mount a vigorous defense. The outcome of these legal battles holds significant implications for the cryptocurrency industry as a whole, and industry observers are closely monitoring the proceedings.