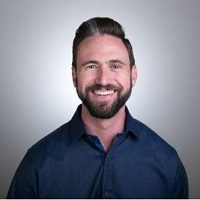 Cryptocurrency $MUSK Gold Hires Nate Bolotin as Astronaut Advisor
br>
Cryptocurrency $MUSK Gold has brought Nate Bolotin onboard as Astronaut Advisor.
$MUSK Gold is a decentralized peer to peer digital asset, known as the "Gold of the Galaxy." This token is a fully launched and developed commodity designed to be used on Earth, but also: (1) in digital outer space or other virtual reality platforms and metaverses; (2) alternate reality video games; and (3) non-fungible token marketplaces. $MUSK Gold will focus future projects developed under their 'five pillars' essential for humanity to thrive: Energy, Communication, Transportation, Architecture, and Digital Assets. Taking a cue from Elon Musk naming his car brand after his idol Nikola Tesla, $MUSK Gold is an homage to arguably this generation's greatest pioneer.
Bolotin is the co-founder of LA-based studio XYZ Films, an independent studio, fully integrated with production, financing, global sales, talent management and US distribution. XYZ Films' titles include The Raid franchise, 2017 Sundance winner I Don't Feel at Home in This World Anymore and Nic Cage starring cult hit Mandy. Recent productions from the company include Joe Penna's sci-fi thriller Stowaway, starring Anna Kendrick and Toni Collette, and Gareth Evans' action thriller Havoc, starring Tom Hardy and Forest Whitaker.
Bolotin also advises for several cryptocurrency projects and oversees blockchain and web3 initiatives for XYZ, as they expand into the Metaverse with their IP. He has a BA in Business Economics and Film Studies from UC Santa Barbara and an MFA from UCLA Producer's Program.