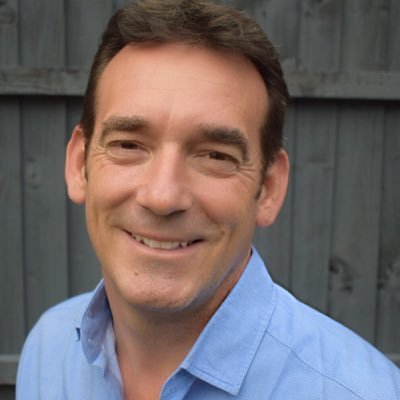 European Commission's Blockchain Initiative Appoints Marc Taverner As First Executive Director
br>
The International Association for Trusted Blockchain Applications (INATBA) has appointed Marc Taverner as its first executive director.
Officially launched in April 2019, INATBA is an initiative by EU's European Blockchain Partnership, the result of close collaboration of 26 EU countries. The initiative brings together key industry players, startups and SMEs, policy makers, international organizations, regulators, civil society and standard-setting bodies to support blockchain and Distributed Ledger Technology (DLT) in becoming mainstreamed and scaled-up across multiple sectors.
Taverner has worked across 20 countries and engaged with organizations from core cryptocurrency companies to governments and financial institutions, as well as large corporates and industry associations. As Global Ambassador for blockchain firm Bitfury Group, he brought a unique set of experiences gained from a career in startups and industry leading players. The founder of a successful modem distribution company, Nuvo, Tarverner has held leadership roles with many leading technology companies, including Genesys Conferencing, the world's largest provider of unified communications services and Promethean, a market leader in educational technology solutions.
In his new role, Taverner will work to ensure that INATBA becomes the go-to international organization for convening public and private industry partners, with the credible support of powerful allies like the European Commission and key advisory bodies, such as the Governing Advisory Board, which currently has 19 member governments and international organizations from 16 countries, and the Academic Advisory Board, which currently has 36 member experts representing 34 institutions from 16 countries.
"We are proud to have chosen Marc Taverner to lead INATBA's efforts to build a global community of stakeholders committed to supporting the widescale adoption of distributed ledger technology," said Julie Maupin, chair of the INATBA board of directors and director of Social Impact & Public Regulatory Affairs at the IOTA Foundation. "Blockchain's growth depends on our ability to raise awareness and appreciation for its far-reaching benefits and impact to society. Under Marc's guidance, INATBA will drive that conversation and convene the partners needed to achieve our ambitious goals."
Taverner said that under his leadership, INATBA will facilitate collaboration and convene direct exchange between public and private partners to steer the global blockchain agenda.
"Those discussions need to take place in order for this technology to achieve its true potential and make the world a more trusted, secure and livable place for everyone," Taverner said. "The strength, size and unique positioning of INATBA, coupled with the world-class quality of our diverse membership, equip us to drive the blockchain agenda not only in Europe but around the world," he added. "Working with our vibrant ecosystem, I am committed to ensuring that INATBA is the first thought that springs to mind whenever blockchain, public policy, and cross-border cooperation are mentioned."