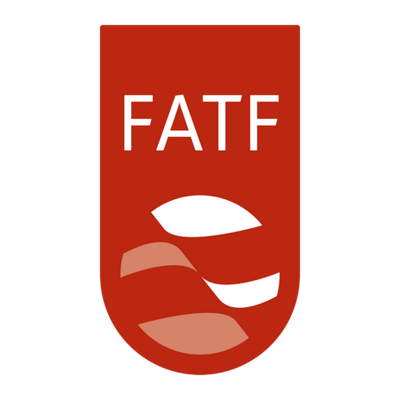 FATF Shares Guidance On Digital Identity – Blockchain Industry Reaction
br>
Recently, the prominent intergovernmental organization Financial Action Task Force (FATF) shared its draft guidance on digital identity, which is intended to "address emerging security and transparency issues as the process of financial transactions become more digital." This guidance is targeted towards governments, regulated entities and other stakeholders with the bold mission of enforcing anti-money laundering (AML) and counter financing terrorism (CFT) regulations.
In particular, the report notes that distributed ledger technology (DLT) can be used to promote growth within digital ID networks, while also outlining the crucial role that digital identity plays in payment systems (which, for example, could be leveraged to identify stakeholders in crypto transactions).
The FATF's guidance purports that regulated institutions, such as cryptocurrency exchanges (called virtual asset service providers or 'VASPs') "take an informed risk-based approach to relying on digital ID systems for Customer Due Diligence."
Some industry reactions to the draft guidance:
Daniel Haudenschild, CEO of SIBEX, commented:
"The recommendations potentially have a massive impact. It binds VASPs to existing KYC and AML rules. The 'Travel Rule' may also require VASPs to include details in a crypto transactions, such as accurate originator and beneficiary information on transfers and related messages. Technology is not the issue, most VASPs already have a solution that works on major chains. What is unfortunate is that regulators push centralized control solutions for decentralized technology.
It is also interesting to note that the recommendation was put into effect as one of the last motions of the previous FATF presidency, the United States. Many have criticized that the steps were a move to slow down crypto adoption to allow US financial services to catch up. Shortly after the resolution, the presidency of the FATF has switched, this time to China. Though it is seldom that a recommendation is reversed, it is to be seen how the recommendations will be implemented."
Richard Williams, Information Security Manager at Solve.Care, commented:
"FATF's official guidance on digital identity demonstrates the growing acceptance of digital payments. It also shows a realization that the use of digital payments will only increase exponentially and that processes need to be systemized. From our perspective, the security offered by blockchain technology exemplifies the digital ID assurance frameworks and standards that FATF outlines. Blockchain-based digital payments and the systems surrounding them provide the reliability and immutability, while significantly reducing the costs and the risk of fraud, among other benefits, that FATF recommends."
Dave Hodgson, Director and Co-Founder of NEM Ventures, commented:
"The FATF guidelines are well intended, however in my view they are similar to their earlier guidance in that they risk placing burdens on those companies and investors who are already largely abiding by the law. AML approaches that focus on verifying identity on exchanges are excluding the large volume of value transfer that don't involve regulated institutions, such as DEXs or P2P transactions. Identity solutions that already exist in the space, such as Sphere, Shyft and Geens, are gaining significant traction with exchanges who largely have AML processes in place. The FATF's approach is akin to central banking regulations, which ignores the fact that a large number of nefarious payments happen in physical FIAT outside institutions control and line of sight. While this guidance is a beneficial step for mainstream credibility and the overall mass adoption of crypto, it is unlikely to meet the objectives that FATF is trying to address."
Corentin Denoeud, CEO and Co-founder of Blockchain Studio, commented:
"The appearance of regulation and guidance around decentralized finance will help blockchain technology no end in its transition to becoming mainstream. Guidance such as this will provide much-needed assurance for companies and push them to use the technology.
Many large companies around the world are conscious of blockchain's potential and benefits for DeFi, but struggle with the security compliance and finance control barriers raised by the technology.
Blockchain is immutable and allows the tracing of financial operations but doesn't allow the tracing of the real person or entity behind a transaction. The more we work on Digital Identity and links between real identity and digital identity, the more DeFi will be usable. This has to be addressed by focusing on security and standards.
It is interesting to see that regulation will foster the creation of technology standards and ID standards going forward."