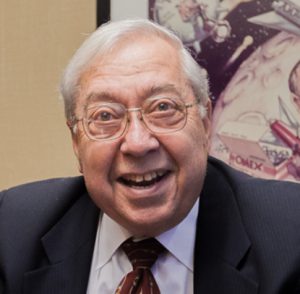 FinTech Firm Ideanomics Appoints Harry Edelson To Its Board Of Directors
br>
FinTech firm Ideanomics has appointed Harry Edelson to its Board of Directors. Edelson replaces Zhao Kang, who recently stepped down from the board to take up a position with company's Mobile Energy Group (MEG).
Ideanomics is a global Fintech company for transformative industries. It combines deal origination and enablement with the application of technologies such as artificial intelligence (AI), blockchain, and others as part of the next- generation of smart financial services.
Edelson, the founder of Edelson Technology Partners, is highly respected in both the technology and financial industries and is one of the most prominent and successful venture capitalists in the United States. Edelson was the first Wall Street analyst to combine coverage of computers, software, and telecommunications. He started the first venture capital investor in ten early stage companies whose market capitalization grew enormously to over $1 billion and up to as high as $130 billion. He helped start the Internet industry in China by being the first venture capital investor in China Internet Corporation in 1990s.
As part of Ideanomics' Board of Directors, Edelson will serve on one or more of the company's committees. He will hold his position until the company's next annual meeting of stockholders.
"I am extremely excited to be part of this dynamic team which is building a 21st century market platform utilizing cutting-edge technologies and sophisticated approaches," Edelson said. "Ideanomics is a company making a major transition from the old to the new and I look forward to help making it happen."
"Harry is vastly experienced in the capital markets, and has been doing business in Asia, and China in particular, for more than 25 years," said Alf Poor, CEO of Ideanomics. "His mixture of experience, positivity, and well-honed cross-border deal-making experience will help add additional depth to our board team for the benefit of Ideanomics and shareholders alike. In addition to Harry's invaluable experience as an analyst, investor, and entrepreneur, Harry brings his boundless energy and wisdom which will prove very valuable as the company enters a high-growth phase. We look forward to working with Harry, in what we hope will be a rewarding appointment for both Harry and Ideanomics."