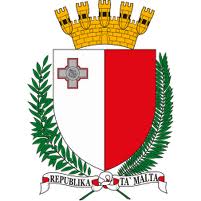 Government of Malta signs blockchain MOU with Learning Machine Group
br>
The Maltese Ministry for Education and Employment (MEDE) has signed a Memorandum of Understanding (MOU) with Learning Machine Group (LMG), a technology company dedicated to providing digital social infrastructure at a sovereign nation scale.
The MOU coincided with the conclusion of "The State of Digital Education: Engaging with Connected, Blended and Open Learning" — a conference held between 19 and 20 January as part of Malta's Presidency of the Council of the European Union.
The MOU signals the intention of both parties to develop and implement a Malta pilot of LMG's nation-state technology platform, which is based on the Blockcerts open standard developed by LMG and the MIT Media Lab. Blockcerts is an open-source initiative that is OBI-compliant and sets out a common path for learner and worker-owned official records. The LMG technology to be used in this pilot is built especially for academic credentialing and professional certifications and supports the creation, issuing, viewing, and verification of Blockchain-based certificates. These digital certificates are registered on a public Blockchain and cryptographically signed, and, as such, are tamper-proof and immediately useful when applying for employment, university or immigration.
"We're very excited to be exploring a pilot of Blockcerts in Malta. This will be a first in Europe, and will empower both education institutions and learners in Malta to take control of education certification using state of the art technology," said Joseph Caruana, Permanent Secretary at MEDE.