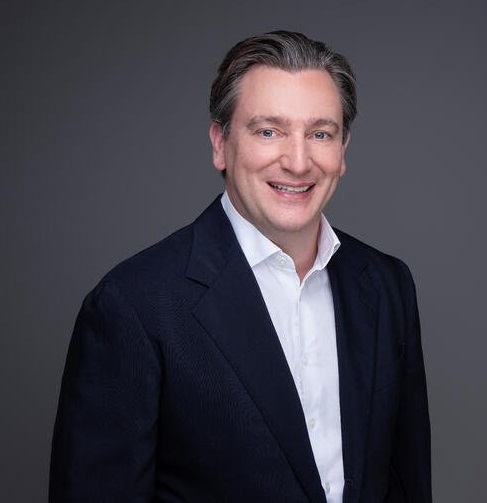 HashKey Group Announces Key Senior Hires in Exchange Business and Risk Management
br>
Digital asset financial services firm HashKey Group has appointed David Leahy as Chief Operating Officer of the Group's Exchange Business and WK Chim as Senior Advisor to the Board (Risk Management).
HashKey Group is an end-to-end digital asset financial services group in Asia. It provides a complete ecosystem across the entire digital asset landscape, ranging from venture investment, to custody, to technologies and trading. The Group has operations in Hong Kong, Singapore and Japan, and extensive partnerships with FinTech and blockchain solutions providers, academic institutions, and associations.
Leahy joins HashKey Group from J.P. Morgan in Hong Kong, where he was most recently Managing Director and Head of the Financial Sponsors Group for Asia (Private Bank) having previously been the Head of Prime Finance Distribution for Asia at the investment bank. Leahy has further served in various senior financing roles in alternative investments at Credit Suisse and has worked in Hong Kong, Sydney and London, leading the build-out and growth of several business lines.
As COO, Leahy will be responsible for overseeing the core operations for the Group's Exchange Business, as well as developing longer-term growth strategies for the Group.
Chim has more than 30 years of international banking experience and specialises in risk management and internal control, with a particular emphasis on credit risk, market risk, corporate governance and capital management. He currently serves as Independent Non-Executive Director of OCBC Wing Hang Bank and chairs the bank's Risk Management Committee. Chim's other previous board experiences included serving as Independent Non-Executive Director for Standard Chartered Bank (China) and for HDR Global Trading Ltd (owner and operator of the BitMEX trading platform). He was the Chief Credit Officer at Bank of China's Beijing head office from 2007 to 2015.
As Senior Advisor to the Board, Chim will focus on providing independent assessment and advice on the risk frameworks and policies matters across the Group.
"We are very pleased to welcome David and WK to the HashKey team. Their combined experience, strong business acumen and deep market insights will be invaluable to the Group as we continue to grow and expand our businesses across Asia," said Michel Lee, Executive President at HashKey Group.