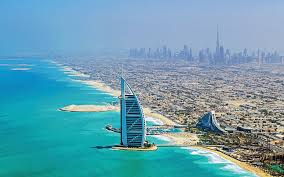 IBM launches blockchain initiative with Dubai government
br>
IBM has teamed up with six Dubai-based public and private organizations in an effort to advance the country's government blockchain strategy.
IBM is collaborating with Dubai Customs, Dubai Trade and its IT provider DUTECH, to explore the use of blockchain for a trade finance and logistics solution for the import and re-export process of goods in and out of Dubai. Using Hyperledger Fabric and IBM Cloud, the blockchain solution transmits shipment data allowing key stakeholders to receive real-time information about the state of goods and the status of the shipment. Taking the example of a shipment of fruit, stakeholders involved in the process will receive timely updates as the fruit is exported from India to Dubai by sea, and then manufactured into juice in Dubai, and then exported as juice from Dubai to Spain by air.
Additionally, as part of the solution, IBM is also working with du, a UAE-based telecommunications service provider that is conveying data from internet of things (IoT); Emirates NBD Bank, the letter of credit issuing bank; Banco Santander, the letter of credit responding bank; Aramex, the freight forwarder; and a leading Airline, as the airway carrier.
"We are excited to participate in the ecosystem on streamlining the trade finance process using the futuristic blockchain technology, which has the potential of transforming the way we conduct business between heterogeneous entities," said Ali Sajwani, group chief information officer for Emirates NBD Group.
The trade finance trial is the latest for Dubai's government, which has been exploring various use cases of the tech for months. Last October, for example, the government revealed that it was testing blockchain as part of a broader digitization drive focused on smart governance.
The government is a key driver of the Global Blockchain Council, a technology initiative aimed at promoting collaboration among public agencies and private companies in Dubai.