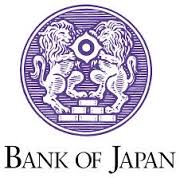 Japan's central bank to host Fintech Forum next month
br>
The Bank of Japan is going to host its third Fintech Forum on 28 February 2017, which will focus on blockchain technology.
The invite-only event will be hosted at the Bank of Japan's FinTech Center, founded last year as part of the institution's push toward utilizing new technologies like blockchain.
The event will focus on several aspects of blockchain technology, including DLT from the security perspective, its application in lending market, post-trade processes and more. It will include presentations from the central bank's Institute for Monetary and Economic Studies, Mizuho Bank, Fujitsu as well as startups Soramitsu and R3.
The event will also feature a panel discussion on the tech will feature representatives from IBM Japan, Nippon Exchange Group and bitcoin exchange bitFlyer. Later, Hiromi Yamaoka, the director-general of the central bank's Payment and Settlements System Department, will give closing remarks.